Shannons Wrap: Macrow completes F3 sweep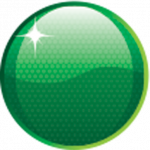 Former champion Tim Macrow recorded a double victory to complete a clean sweep of the Australian Formula 3 Premier Series at Phillip Island.
Macrow, who won Saturday's first race, faced a strong challenge from Gilmour Racing's Chris Anthony in both heats at the Victorian circuit.
"Chris was on it," said Macrow. "We were struggling for pace at the end there, but the crew's done a good job all weekend to have the car unload off the truck well and take three wins."
The opening race of the day saw Anthony emerge in the lead in the early laps before Macrow surged by the New South Wales driver on lap 7.
Once ahead Macrow took the flag by 4.2 seconds while Trent Shirvington claimed third after late passes on Roland Legge and Cameron Shields.
Macrow completed a lights-to-flag win in the 15 lap finale despite being interrupted by the Safety Car on the opening lap.
A spin for Shirvington at Turn 2 caused the early stoppage which offered Anthony his best chance to overtake on the restart.
The Gilmour Racing driver, who was issued with a five second penalty for a jump start, attempted a move but was unable to complete the pass.
In the end, Macrow came through to score his third win of the weekend from Anthony with Shields third after a slick pass on Legge at the restart.
Macrow leads the standings by 19 points with the series set to visit Winton for the third round from June 10-12.
Radical Australia Cup
Oliver Smith and Peter Paddon shared the spoils in the two Radical Australia Cup races at Phillip Island.
Paddon took the first race win of the round with Smith claiming the second heat.
The pair were forced to fight their way from the rear of the field in the final race.
Paddon and Smith both carved their way up to the pointy-end of the grid in the early stages as John Morriss led the way from pole position.
After a Safety Car restart, Morriss and Paddon were shown the black flag for jumping the start, forcing the two leaders to serve drive-through penalties.
With Morriss and Paddon out of the lead, Smith drove away from the field, winning by 20 seconds.
Kim Burke followed Smith and managed to hold on for second in the race and third for the round.
Paddon didn't allow the penalty to stop him finishing on the podium, coming from last to third in the final race.
The opening 50 minute race was dominated by Paddon who took the chequered flag by 14 seconds from Morriss with Smith in third.
The Radical Australia Cup heads to Sydney Motorsport Park on July 1-3.