Ricciardo holds Monaco tyre strategy wildcard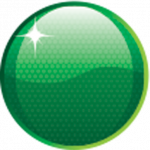 Daniel Ricciardo walked away from Monaco qualifying with not only a pole position, but a potential tyre strategy advantage for the race.
The Australian set his fastest Q2 time on a set of Super Soft tyres, as opposed to the Ultra Softs used by his nearest rivals.
With drivers required to start on the tyres that they record their best Q2 times with, Ricciardo hopes the move will play into his hands.
Any advantage will be negated, however, if showers predicted to hit the venue during the afternoon impact the first stint.
"We'll see tomorrow if it works," said Ricciardo ahead of what in dry conditions would be a one-stop race.
"The plan was to go out on the Ultra Soft for the first run in Q2 and at least do a good enough lap with that.
"Then we had the time on our side so we though let's see what a Super Soft can do.
"It opens up a few more options for the race.
"I think today we're sitting pretty. Hopefully it turns in our favour as well tomorrow."
Mercedes team principal Toto Wolff downplayed the importance of the tyre scenario, but admits that Ricciardo will be hard to beat on the tight circuit if he makes a clean start.
"I don't know if it makes a big difference, because you can probably take the Ultra Soft anyway to the distance (in the first stint)," he said.
"If it's dry and they manage to get off the line well it's going to be very difficult (to beat them), but it's race day tomorrow."
Regardless of what happens in the race, Ricciardo stunned the Formula 1 paddock with his qualifying effort, which netted a first career pole.
Red Bull team principal Christian Horner was among those full of praise for the 26-year-old.
"It was an amazing performance," he said.
"The first lap he did in Q3 was just dynamite. To be in the 13s around here, wow.
"He's been driving sensationally all weekend.
"You've only got to look in the last sector how clean he's been driving the car and the lap times just roll together for him."
CLICK HERE for Speedcafe.com's qualifying report and results.