Tander pips SVG to secure Aus GT pole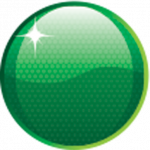 Garth Tander continued his impressive pace to claim pole position in a hotly contested Australian GT Championship qualifying session at Phillip Island.
The V8 Supercars star produced a last gasp 1:26.8s effort to edge the McLaren 650S of Shane van Gisbergen to the top spot.
Driving the Steve McLaughlan owned Jamec Pem Racing Audi R8, Tander proved to be just 0.14s quicker than the Kiwi, who held the top spot for the majority of the session.
Times posted in Q2 eclipsed the pace set in the opening session as track conditions improved following an earlier rain shower.
Factory Audi driver Marco Bonanomi will head up the second row in the #5 GT Motorsport Audi he will share with Greg Taylor.
The Elliot Barbour/Nathan Antunes McLaren 650S completed the second row.
BMW enjoyed a much stronger showing courtesy of Steven Richards, who put the SRM M6 GT3 in fifth just ahead of the Supabarn Supermarkets Audi R8 of Marcus Marshall.
Scott Taylor Motorsport's Craig Baird (Mercedes) pumped in a time to pip factory Audi DTM ace Miguel Molina in the #1 Audi R8 GT3 for seventh.
The Walkinshaw Racing Porsche driven by John Martin and Duvashen Padaychee was ninth, while Nathan Morcom rounded out the top 10 in his McLaren 650S.
MARC GT will start from 11th on the grid for its maiden GT3 race thanks to Bruno Spengler's effort.
The top 13 runners were covered by a second.
Teams were forced to endure a brief delay before Q2 was given the green light due to a heavy shunt involving Mark Griffith at the end of Q1. Griffith's Mercedes hit the wall hard at Turn 7.
The Australian GT Championship will return to action on Saturday with two 60 minute sprint races scheduled.
Speedcafe.com will broadcast both races from Phillip Island on Saturday.
Result: Australian GT Championship Qualifying 2
| | | | | | |
| --- | --- | --- | --- | --- | --- |
| 1 | JAMEC PEM Racing | Garth Tander (Vic) | Audi R8 LMS | 1:26.8933* | |
| 2 | Darrell Lea | Shane Van Gisbergen | McLaren 650S GT3 | 1:27.0354 | 00.1421 |
| 3 | GT Motorsport | Marco Bonanomi | Audi R8 LMS | 1:27.1049 | 00.2116 |
| 4 | Beechwood / SLR / Buildmap | Elliot Barbour | McLaren 650S GT3 | 1:27.1931 | 00.2998 |
| 5 | SR Motorsport | Steve Richards (Vic) | BMW M6 GT3 | 1:27.3346 | 00.4413 |
| 6 | Supabarn Supermarkets | Marcus Marshall | Audi R8 LMS | 1:27.3718 | 00.4785 |
| 7 | Scott Taylor Motorsport | Craig Baird (Qld) | Mercedes AMG SLS-GT3 | 1:27.4263 | 00.5330 |
| 8 | JAMEC PEM Racing | Miguel Molina | Audi R8LMS | 1:27.5099 | 00.6166 |
| 9 | Walkinshaw GT3 | Aaron Tebb | Porsche 911 GT3-R | 1:27.5556 | 00.6623 |
| 10 | DPO | Nathan Morcom (Qld) | McLaren 650S GT3 | 1:27.5950 | 00.7017 |
| 11 | MARC GT | Bruno Spengler (SUI) | BMW AG M6 GT3 | 1:27.7408 | 00.8475 |
| 12 | Darrell Lea | Daniel Gaunt | Aston Martin Vantage | 1:27.8740 | 00.9807 |
| 13 | Eggleston Motorsport | Dominic Storey | Mercedes AMG SLS-GT3 | 1:27.8812 | 00.9879 |
| 14 | Taplin Real Estate | Dean Canto (SA) | Lamborghini Gallardo | 1:28.0713 | 01.1780 |
| 15 | Interlloy M Motorsport | Glen Wood (Vic) | Lamborghini R-EX | 1:28.1726 | 01.2793 |
| 16 | Modena Engineering | Ricky Capo (Vic) | BMW Z4 GT3 | 1:28.4509 | 01.5576 |
| 17 | Maranello Motorsport | Graham Smythe (NZ) | Ferrari 458 GT3 | 1:28.6850 | 01.7917 |
| 18 | Maranello Motorsport | Cameron McConville (Vic) | Ferrari 458 GT3 | 1:28.7632 | 01.8699 |
| 19 | Maranello Motorsport | Peter Edwards (Vic) | Ferrari 488 GT3 | 1:29.3623 | 02.4690 |
| 20 | AMAC Motorsport | Brad Shiels (NSW) | Porsche 997 GT-R | 1:29.5247 | 02.6314 |
| 21 | Maranello Motorsport | Jake Fouracre (Vic) | Audi R8 LMS Ultra | 1:29.5571 | 02.6638 |
| 22 | JBS Australia | Roger Lago (Qld) | Lamborghini R-EX | 1:29.5928 | 02.6995 |
| 23 | The Bend Motorsport | Yasser Shahin (SA) | Lamborghini Gallardo | 1:29.6992 | 02.8059 |
| 24 | Objective Racing | Tony Walls (Qld) | McLaren 6505 GT3 | 1:29.8093 | 02.9160 |
| 25 | Miedecke Motor Group | George Miedecke (QLD) | Aston Martin Vantage | 1:29.8456 | 02.9523 |
| 26 | Fastway Couriers | Tim Miles (NSW) | Audi R8 Ultra | 1:30.1942 | 03.3009 |
| 27 | Bondi Wholefoods | Ash Samadi (Vic) | Mercedes AMG SLS-GT3 | 1:32.8499 | 05.9566 |
| 28 | McLaren Melbourne | Matthew Kingsley (Qld) | McLaren 650s GT3 | 1:40.1711 | 13.2778 |