Ricciardo streets field in Monaco practice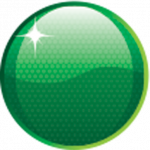 Daniel Ricciardo proved Red Bull's Monaco credentials by storming to the fastest time on the opening day of practice.
Debuting Renault's latest engine, the Australian recorded a best lap of 1:14.61s around the tight street circuit.
The time was a full 0.6s clear of second placed man Lewis Hamilton, whose Mercedes team-mate Nico Rosberg was a further 0.3s adrift in third.
Max Verstappen was the only other driver to lap within a second of Ricciardo, while Toro Rosso pair Daniil Kvyat and Carlos Sainz impressed with fifth and sixth respectively.
The times left Ricciardo highly optimistic for qualifying, which looms as a showdown between Red Bull and Mercedes.
"The engine is a little bit (of performance), but obviously we've got a good car around here as well," he said.
"Let's see how we go in qualifying, but today I'm happy.
"This track is certainly one where you can find a little bit more if you're willing to push it on the limit.
"I've always enjoyed it around here and I felt comfortable this afternoon with the balance.
"If the track doesn't change much I don't think we'll be changing much with the car."
It was a tough day for Ferrari, whose drivers Kimi Raikkonen and Sebastian Vettel ended up seventh and ninth respectively.
Vettel's afternoon included a spin into the barriers at Mirabeau, which required a trip to the garage for a new rear wing.
The day's opening session was topped by Hamilton and included two sizeable incidents.
Felipe Massa stuck his Williams into the barriers at Ste. Devote, while Jolyon Palmer suffered heavy contact with the wall at Tabac.
Palmer's fellow rookie Ryo Haryanto joined in during the second session, clouting the fence at the exit of the tunnel.
All three drivers walked away unscathed.
Jenson Button was meanwhile lucky to escape a bizarre incident in the first session that saw a loose drain cover break his McLaren's front wing.
As is tradition in Monaco, teams will have a full day to prepare ahead of Saturday's final practice and qualifying.
Result: Formula 1 Monaco Grand Prix Practice 1
| Position | Driver | Car | Time | Gap | Laps |
| --- | --- | --- | --- | --- | --- |
| 1 | Lewis Hamilton | Mercedes | 1:15.537s | | 31 |
| 2 | Nico Rosberg | Mercedes | 1:15.638s | +0.101s | 39 |
| 3 | Sebastian Vettel | Ferrari | 1:15.956s | +0.419s | 26 |
| 4 | Daniel Ricciardo | Red Bull/Renault | 1:16.308s | +0.771s | 29 |
| 5 | Max Verstappen | Red Bull/Renault | 1:16.371s | +0.834s | 30 |
| 6 | Daniil Kvyat | Toro Rosso/Ferrari | 1:16.426s | +0.889s | 37 |
| 7 | Nico Hulkenberg | Force India/Mercedes | 1:16.560s | +1.023s | 34 |
| 8 | Sergio Perez | Force India/Mercedes | 1:16.697s | +1.160s | 28 |
| 9 | Kimi Raikkonen | Ferrari | 1:16.912s | +1.375s | 24 |
| 10 | Carlos Sainz | Toro Rosso/Ferrari | 1:17.130s | +1.593s | 39 |
| 11 | Valtteri Bottas | Williams/Mercedes | 1:17.562s | +2.025s | 44 |
| 12 | Romain Grosjean | Haas/Ferrari | 1:17.599s | +2.062s | 33 |
| 13 | Fernando Alonso | McLaren/Honda | 1:17.838s | +2.301s | 27 |
| 14 | Esteban Gutierrez | Haas/Ferrari | 1:17.909s | +2.372s | 25 |
| 15 | Jenson Button | McLaren/Honda | 1:17.920s | +2.383s | 26 |
| 16 | Felipe Nasr | Sauber/Ferrari | 1:18.187s | +2.650s | 29 |
| 17 | Kevin Magnussen | Renault | 1:18.274s | +2.737s | 34 |
| 18 | Marcus Ericsson | Sauber/Ferrari | 1:18.301s | +2.764s | 33 |
| 19 | Felipe Massa | Williams/Mercedes | 1:18.746s | +3.209s | 10 |
| 20 | Jolyon Palmer | Renault | 1:18.871s | +3.334s | 22 |
| 21 | Rio Haryanto | Manor/Mercedes | 1:20.528s | +4.991s | 28 |
| 22 | Pascal Wehrlein | Manor/Mercedes | 1:20.868s | +5.331s | 25 |
Result: Formula 1 Monaco Grand Prix Practice 2
| Position | Driver | Car | Time | Gap | Laps |
| --- | --- | --- | --- | --- | --- |
| 1 | Daniel Ricciardo | Red Bull/Renault | 1:14.607s | | 40 |
| 2 | Lewis Hamilton | Mercedes | 1:15.213s | +0.606s | 36 |
| 3 | Nico Rosberg | Mercedes | 1:15.506s | +0.899s | 48 |
| 4 | Max Verstappen | Red Bull/Renault | 1:15.571s | +0.964s | 42 |
| 5 | Daniil Kvyat | Toro Rosso/Ferrari | 1:15.815s | +1.208s | 53 |
| 6 | Carlos Sainz | Toro Rosso/Ferrari | 1:15.981s | +1.374s | 54 |
| 7 | Kimi Raikkonen | Ferrari | 1:16.040s | +1.433s | 38 |
| 8 | Sergio Perez | Force India/Mercedes | 1:16.120s | +1.513s | 48 |
| 9 | Sebastian Vettel | Ferrari | 1:16.269s | +1.662s | 40 |
| 10 | Jenson Button | McLaren/Honda | 1:16.325s | +1.718s | 46 |
| 11 | Nico Hulkenberg | Force India/Mercedes | 1:16.487s | +1.880s | 49 |
| 12 | Fernando Alonso | McLaren/Honda | 1:16.723s | +2.116s | 43 |
| 13 | Esteban Gutierrez | Haas/Ferrari | 1:16.782s | +2.175s | 40 |
| 14 | Valtteri Bottas | Williams/Mercedes | 1:16.849s | +2.242s | 47 |
| 15 | Romain Grosjean | Haas/Ferrari | 1:16.874s | +2.267s | 23 |
| 16 | Felipe Massa | Williams/Mercedes | 1:17.286s | +2.679s | 42 |
| 17 | Kevin Magnussen | Renault | 1:17.530s | +2.923s | 29 |
| 18 | Marcus Ericsson | Sauber/Ferrari | 1:17.562s | +2.955s | 39 |
| 19 | Jolyon Palmer | Renault | 1:17.761s | +3.154s | 24 |
| 20 | Felipe Nasr | Sauber/Ferrari | 1:17.999s | +3.392s | 49 |
| 21 | Rio Haryanto | Manor/Mercedes | 1:18.647s | +4.040s | 10 |
| 22 | Pascal Wehrlein | Manor/Mercedes | 1:18.814s | +4.207s | 46 |