Monaco drain incident fuels F1 canopy push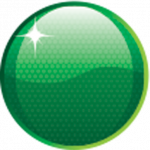 Jenson Button's collision with an exposed drain cover in Monaco has strengthened the argument for canopies in Formula 1, believes Fernando Alonso.
Button's McLaren suffered damage to its front-wing and suspension when it struck a metal drain cover that had been dislodged by the Mercedes of Nico Rosberg.
Better protecting drivers from flying debris has been an increasingly hot topic in recent years, with track testing of two systems having taken place this season.
The FIA has stated an intention to introduce a head protection shield of some kind in 2017.
"It's never acceptable when there is an incident like this," said Alonso when asked of his team-mate's incident.
"And it's something that we didn't take enough care of before the practice in terms of circuit checks and the FIA and everyone has to go into the details of the circuit just to make sure everything is safe to run.
"On the other hand, it's true that this is motorsport and maybe sometimes there's a drain that comes away, sometimes it's a bird, sometimes it's a mechanical part from another car that can hit you.
"So this is another reason to come back to the canopy idea.
"Let's make sure that between all of us and in the sport in general we minimise the risk that will always be there."
Button also described the situation as 'extremely dangerous'.
"We were lucky in a way that we just damaged the car, it stayed quite low on the ground, which is good," he said.
"I heard it was welded down, so I don't really know how much more there is you can do.
"But they have to stay down, we have enough dangers in this controlled environment normally and it's fine, but a drain cover lifting in the air for an open-top car is extremely dangerous."