Ricciardo scores upgraded engine for Monaco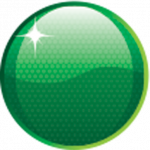 Daniel Ricciardo has been given the nod to debut Red Bull's single example of the new Renault engine at Monaco this weekend.
Originally slated to debut at the following event in Montreal, Renault has delivered one upgraded engine to Red Bull and one to its factory team ahead of Monaco.
Although the Australian was the logical choice for Red Bull, teenage sensation Max Verstappen's victory on debut with the team last time out in Spain created some uncertainty over the decision.
Regardless, Ricciardo remains one place ahead of Verstappen in the points standings, which is said to have been the determining factor.
Likewise, the Renault team has given its engine to Kevin Magnussen, who is four places ahead of his team-mate Joylon Palmer.
Renault boss Remi Taffin says he expects a significant boost from the upgrade package, which was run in the recent test at Barcelona.
"We've been working on the new spec since the start of the season, but needed to sign off all the parts for reliability and mileage before using on track," he said.
"The tests were very positive and showed it to be more powerful and driveable.
"This new spec includes significant modifications to the combustion system.
"It will make the ICE more powerful but also efficient, leading to a gain of around half a second per lap.
"We've used a small proportion of our token allocation for this upgrade."
All four cars are expected to run with the new specification in Montreal.