Kiwi Neil Cunningham loses MND battle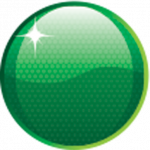 New Zealand racer Neil Cunningham has died after a long fight battling Motor Neurone Disease.
Cunningham, 53, made a massive impact in Formula Ford after venturing to England following his early career in Australia.
He embarked on a GT career for much of last decade and in more recent times was commissioned as a 007 stunt driver for Quantum of Solace.
He was also a regular stunt driver for Top Gear live and was long rumoured to be one of several Stigs used for the cult car show.
Cunningham was diagnosed with the disease five years ago and subsequently set-up a charity called Racing4MD.
According to a British Racing Drivers' Club report the last competitive outing for Cunningham came in a Formula Ford 1600 race at Donington five years ago before being diagnosed with the terrible disease.
He leaves behind wife Rachel, sons Bo and Teddy and daughter Jaime from his first wife Karen.
Speedcafe.com extends its sincere sympathy to Cunningham's family and friends.