Family launches legal action over Bianchi death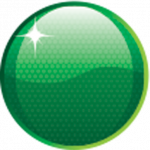 The family of the late Jules Bianchi has launched legal proceedings against the FIA, the Formula One Group and the Marussia F1 team.
The move comes almost a year since Bianchi succumbed to a severe head injury caused by a horrific crash at the 2014 Japanese Grand Prix.
Bianchi collided with a recovery vehicle in wet conditions at the Suzuka circuit while driving for the Marussia team.
An investigation into the incident was carried out by the FIA which claimed that Bianchi had failed to slow sufficiently to avoid losing control.
However, the Bianchi family dispute this claiming there are several unanswered questions, which has prompted their legal action in the United Kingdom.
"We seek justice for Jules, and want to establish the truth about the decisions that led to our son's crash at the Japanese Grand Prix in 2014," said Bianchi's father Phillipe in a statement.
"As a family, we have so many unanswered questions and feel that Jules' accident and death could have been avoided if a series of mistakes had not been made."
Bianchi's legal action is headed up by Stewards Law. Its representative Julian Chamberlayne says that the 25-year-old's death was avoidable.
"Jules Bianchi's death was avoidable," said Chamberlayne.
"The FIA Panel Inquiry Report into this accident made numerous recommendations to improve safety in Formula 1 but failed to identify where errors had been made which led to Jules' death.
"It was surprising and distressing to the Bianchi family that the FIA panel in its conclusions, whilst noting a number of contributing factors, blamed Jules.
"The Bianchi family are determined that this legal process should require those involved to provide answers and to take responsibility for any failings.
"This is important if current and future drivers are to have confidence that safety in the sport will be put first.
"If this had been the case in Suzuka, Jules Bianchi would most likely still be alive and competing in the sport he loved today."
Countryman Romain Grosjean will run a tribute to Bianchi on his helmet this weekend in Monaco, which was the scene of the youngster's heroic points finish for Marussia in 2014.