Australian GT plans rule revamp for 2017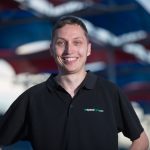 Australian GT organisers have flagged plans to scrap the much maligned driver seeding penalties from its Endurance Championship next year.
Born out of the growing GT scene, championship organisers created a standalone four round endurance series this season, which begins at Phillip Island this weekend.
While the AEC is in its infancy, owner Tony Quinn is already keen to evolve the category for next season to bring it closer in line with the SRO's popular Blancpain Endurance Series.
From next season Australian GT plans to adopt a new driver grading system which would be a hybrid of its current rule set and the FIA regulations used in Europe.
Currently Australian GT grades its drivers into 12 separate levels. Professional drivers are split into grades Pro1- Pro6, with Pro1 issued to the most accomplished driver.
This is replicated for amateur drivers to create the full list of gradings.
In 2017 the Endurance Championship aims to run a tweaked version of the global FIA Platinum, Gold, Silver and Bronze system, which would see the current Australian GT gradings split into these four groups.
Critically, the plans will also see a universal pre-determined minimum pit stop time for all competitors replacing the current system, which sees the stationary time vary by driver gradings.
Entries will be placed into two classes, Pro/Am and Am/Am, which follows the current system used by the Bathurst 12 Hour.
"This GT series has evolved rapidly in three years," Quinn told Speedcafe.com.
"We are trying to get our series under control and adapt it with international rules in mind, but adapt it to the Australian environment also.
"Our pool of drivers is growing and we have to adapt quickly. We are not moving too quickly but we are moving at an appropriate pace.
"I think we have matured to a point where we can introduce with some certainty an international grading system.
"We want to bring it more into line with the international way of doing things.
"So for example Pro1, Pro2 and Pro3 would be Platinum. Pro4- 6 would be Gold and so on to form Silver and Bronze.
"The compulsory pitstop time will certainly not disappear from the sprint series.
"In the endurance series it doesn't make a lot of sense or a lot of difference in the three hour race.
"The SRO has introduced a minimum pitstop time and I think we would adopt that as well."
The opening round of the Australian Endurance Championship will be streamed live on Speedcafe.com this weekend.