Seton, Morris join Production Car field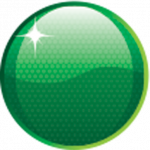 Aaron Seton and Paul Morris are among 45 drivers confirmed for this weekend's Australian Production Car Series opener at Phillip Island.
A total of 22 cars have entered the Shannons Nationals meeting, which will feature a 4 Hour Production Car race on Saturday.
Young gun Seton and former Bathurst winner Morris headline the entry, co-driving Class A entries.
Seton, who kicked off his Toyota 86 Series campaign at Winton last weekend, will share Beric Lynton's BMW 1M.
The 17-year-old has previous experience in the class thanks to his time with Bob Pearson's Pro-Duct Mitsubishi outfit.
Morris meanwhile joins Luke Searle in the Roadchill BMW 135i, having acted as a late substitute in the car for Easter's Bathurst 6 Hour.
Audi TT RS entries for Tony Alford/Stuart Kostera and Mark Eddy/Dean Grant complete Class A, which is notably without any Mitsubishi entries.
The field also includes two BMW135is entered by the category managing Sherrin family, which will compete against a Holden Monaro in Class B.
Entry list – Australian Production Car Series, Round 1
Drivers – Vehicle – Class
Tony Alford and Stu Kostera – #54 Donut King Audi TT RS – Class A
Beric Lynton and Aaron Seton – #23 Beric Lynton Prestige Automotive BMWM1 – Class A
Mark Eddy and Dean Grant – #2 Network Clothing Audi TT RS – Class A
Luke Searle and Paul Morris – #62 Roadchill Freight Express BMW M135i – Class A
Grant and Iain Sherrin – #1 Sherrin Rentals BMW135i – Class B
Michael Sherrin and David Ayres – #19 Sherrin Rentals BMW135i – Class B
Steve Hodges and Rob Coulthard – #16 Hi-Tec Oils Holden VY CSV Monaro Mondo – Class B
Colin Osborne and Rick Bates – #13 Osborne Motorsport Renault Megane R275 – Class C
Bob Hughes and Adrian Mastronardo – #31 Osborne Motorsport Renault Megane R275 – Class C
Francois Jouy and Franck Donniaux – #88 Dentbuster, Network Clothing, Gosford European Car Service Renault Megane R265 – Class C
George Karadimas and Geoff Russell – #34 Karadimas Motorsport/Australian Auto Wreckers Ford Falcon XR6 Turbo – Class C
Troy Williams and Rich Pham – #76 BlackArts Racing Holden VE Commodore – Class C
Doug Westwood and Chad Parrish – #5 Falcon Fire Racing BMW E36M3 – Class C
Grant Phillips and Andre Turpie – #86 Pedders Motorsports Training Australia Racing Toyota 86 – Class D
Carly Black and Barry Black – #97 Gosford European Car Services, The Web Design Renault Clio – Class D
Declan Kirkham and Phil Kirkham – #85 Declan Kirkham Racing, Inertia Apparel Mazda MX6 – Class D
Jason Walsh and Paul Currie – #9 Hurley Smash Repairs Racing Suzuki Swift – Class E
Mitchell Naylor and Leigh Naylor – #11 Naylor Racing Suzuki Swift – Class E
Scott Gore, Keith Bensley and Patrick Galang – #6 Future Assist Racing Suzuki Swift – Class E
Michael Hopp and TBA – #55 Hare Motorsport, Declan Kirkham Racing, Inertia Apparel Mazda Eunos 30X – Class E
Richard Luff, Katilyn Hawkins and Nik Kalis – #223 Suzuki Swift – Class E
Liam Thompson and Ellexandra Best – #15 Lauren Gray Motorsport Toyota Echo – class E