Wolff demands Mercedes Monaco fightback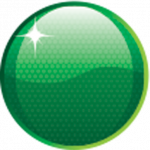 Toto Wolff is urging his Mercedes team to 'hit back hard' at this weekend's Monaco Grand Prix as it bids to move on from its Barcelona nightmare.
The Silver Arrows suffered a double retirement at the Spanish Grand Prix when its drivers Lewis Hamilton and Nico Rosberg collided while fighting for the lead on the opening lap.
With the dust now settled following the clash, Wolff says his drivers must show that Mercedes has successfully dealt with the incident and is focussed on the season ahead.
The Mercedes boss is also wary of a much more serious threat now being posed to his squad by Ferrari and Red Bull, who scored victory in Barcelona through Max Verstappen.
"Clearly, Barcelona was tough to take," said Wolff.
"We came away upset at an opportunity missed – but this is racing. The drivers know how we operate.
"The team is responsible for giving them the best possible cars and they are responsible for getting the best out of them – and for bringing them home.
"When we let them down, we apologise to and the same goes the other way. It's a pretty normal culture – we deal with setbacks together and we move on. Now, we go to Monaco and a very different challenge.
"Once again, we have seen our competitors make steps forward which have given us an even bigger battle on our hands.
"Red Bull came out on top in Barcelona after a close fight with Ferrari, so it's clear that we are under attack from more than one angle.
"We cannot afford to drop the ball, so we must remain united, remain strong and hit back hard this weekend."
Hamilton says he has put the collision with Rosberg behind him and is fully focussed on reigniting his title push at Monaco.
The reigning world champion is 43 points adrift of his team-mate in the championship.
"Barcelona was the worst feeling but, like I always say, the true test is how you get back up when you've been knocked down," said Hamilton.
"It was a tough moment for all of us after the race but it's now chapter closed and looking ahead to Monaco."
The view is echoed by Rosberg who has tasted victory in each of the last three races at Monaco.
"I was gutted after what happened in Spain – for myself, but mostly for the team," said Rosberg.
"We're in this together and I know how hard everybody works to make these amazing cars, so for us to leave them both in the gravel is the worst possible scenario.
"But we've talked it through and now it's time to leave it in the past."