James Hinchcliffe scores emotional Indy 500 pole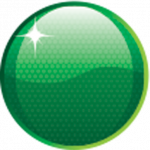 Canadian James Hinchcliffe has produced one of the most emotional fairytales in Indianapolis 500 history by securing pole position for the 100th running of the classic on May 29.
After a near-death experience when he crashed in practice for the race last year, Hinchcliffe produced a sizzling four-lap average of 230.76 mph (371.37 km/h).
Schmidt-Peterson ace Hinchcliffe, the last driver to go off in the Fast 9 segment of qualifying, edged Josef Newgarden (Ed Carpenter Racing) who had set a 230.70 (371.27).
The all-American team turned giantkillers by beating the juggernaut squads of the grid.
"I came into this month hoping we'd have a new story to talk about. I think we did that," Hinchcliffe said.
"We have the best seat in the house for the start of the Indianapolis 500.
"A year ago they (parents) came here for a very different reason (to see me in hospital). Mum said she wouldn't miss a single lap this year just in case I tried to kill myself again."
Newgarden's sizzling opening lap speed of 231.55 (372.64) gave the American the platform to leap to the pole, however he did not bank on Hinchcliffe's heroic performance.
"With this headwind I was on the limiter into the straight going into fifth and sixth and then held it on the limit all the way through Turn 2," Newgarden said.
Andretti Autosport ace Ryan Hunter-Reay had a solid run going but just fell short of the pole, clocking 230.64 (371.17) and will start third alongside Hinchcliffe and Newgarden.
Cameo driver Townsend Bell (Andretti Autosport) will start from fourth ahead of Carlos Munoz which sees four of the top five positions held by Honda-powered drivers.
The 2015 Indy 500 runner-up Will Power was the best of the Team Penske runners, by turning an average of 229.66 (369.90) which will see the Toowoomba star start from sixth ahead of Mikhail Aleshin (Schmidt-Peterson).
Series pacesetter Simon Pagenaud will start eighth in his Team Penske Chevrolet ahead of his team-mate and three-time Indy 500 winner Helio Castroneves.
See below full pole day qualifying results
Rank

Car

Driver Name

C/A/E/T

Lap 1

Lap 2

Lap 3

Lap 4

Total Time

Speed

Qualified On

1

5

James Hinchcliffe

D/H/H/F

38.9804

38.9711

39.0007

39.0541

02:36.0063

230.760

Pole Day

2

21

Josef Newgarden

D/C/C/F

38.8684

39.0107

39.0761

39.0918

02:36.0470

230.700

Pole Day

3

28

Ryan Hunter-Reay

D/H/H/F

39.0294

38.9850

39.0053

39.0624

02:36.0821

230.648

Pole Day

4

29

Townsend Bell

D/H/H/F

39.0907

39.0848

39.0203

38.9992

02:36.1950

230.481

Pole Day

5

26

Carlos Munoz

D/H/H/F

39.1074

39.0965

39.0520

39.0705

02:36.3264

230.287

Pole Day

6

12

Will Power

D/C/C/F

39.1167

39.2041

39.2127

39.2136

02:36.7471

229.669

Pole Day

7

7

Mikhail Aleshin

D/H/H/F

39.1300

39.2564

39.2445

39.1896

02:36.8205

229.562

Pole Day

8

22

Simon Pagenaud

D/C/C/F

39.1903

39.2474

39.3013

39.3706

02:37.1096

229.139

Pole Day

9

3

Helio Castroneves

D/C/C/F

39.1833

39.2302

39.3354

39.3776

02:37.1265

229.115

Pole Day

10

77

Oriol Servia

D/H/H/F

39.2895

39.2800

39.2733

39.3210

02:37.1638

229.060

Pole Day

11

98

Alex Rossi

D/H/H/F

39.5608

39.3793

39.3133

39.3145

02:37.5679

228.473

Pole Day

12

14

Takuma Sato

D/H/H/F

39.3639

39.4737

39.5063

39.5308

02:37.8747

228.029

Pole Day

13

9

Scott Dixon

D/C/C/F

39.3688

39.4384

39.5110

39.5825

02:37.9007

227.991

Pole Day

14

27

Marco Andretti

D/H/H/F

39.2755

39.4054

39.4915

39.7437

02:37.9161

227.969

Pole Day

15

6

JR Hildebrand

D/C/C/F

39.4237

39.4736

39.5485

39.5351

02:37.9809

227.876

Pole Day

16

42

Charlie Kimball

D/C/C/F

39.4408

39.4696

39.5231

39.5845

02:38.0180

227.822

Pole Day

17

2

Juan Montoya

D/C/C/F

39.4169

39.4976

39.5501

39.6495

02:38.1141

227.684

Pole Day

18

10

Tony Kanaan

D/C/C/F

39.4377

39.5753

39.6204

39.6572

02:38.2906

227.430

Pole Day

19

11

Sebastien Bourdais

D/C/C/F

39.5643

39.5773

39.5650

39.5853

02:38.2919

227.428

Pole Day

20

20

Ed Carpenter

D/C/C/F

39.5451

39.6298

39.6012

39.6564

02:38.4325

227.226

Pole Day

21

19

Gabby Chaves

D/H/H/F

39.5767

39.5748

39.7031

39.6020

02:38.4566

227.192

Pole Day

22

8T

Max Chilton

D/C/C/F

39.5941

39.6848

39.7255

39.8056

02:38.8100

226.686

Pole Day

23

24

Sage Karam

D/C/C/F

39.6409

39.8096

39.7544

39.7802

02:38.9851

226.436

Pole Day

24

18

Conor Daly

D/H/H/F

39.6914

39.6755

39.7822

39.9230

02:39.0721

226.312

Pole Day

25

63

Pippa Mann

D/H/H/F

39.7405

39.8008

39.8568

39.8896

02:39.2877

226.006

Pole Day

26

15

Graham Rahal

D/H/H/F

39.7369

39.8297

39.8258

40.0078

02:39.4002

225.847

Pole Day

27

61

Matt Brabham

D/C/C/F

39.9324

39.8374

39.8685

39.8463

02:39.4846

225.727

Pole Day

28

88

Bryan Clauson

D/H/H/F

39.8008

39.8645

40.0264

40.1194

02:39.8111

225.266

Pole Day

29

16

Spencer Pigot

D/H/H/F

40.1289

40.1099

39.9937

39.8762

02:40.1087

224.847

Pole Day

30

25

Sefan Wilson

D/C/C/F

40.0411

40.0576

40.0963

40.0883

02:40.2833

224.602

Pole Day

31

41

Jack Hawksworth

D/H/H/F

39.8994

39.9717

40.0026

40.4141

02:40.2878

224.596

Pole Day

32

4

Buddy Lazier

D/C/C/F

40.0078

40.4713

40.5677

41.0030

02:42.0498

222.154

Pole Day