Li suffers broken vertebrae and heel after crash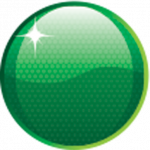 European Formula 3 driver Peter Zhi Cong Li has sustained four broken vertebrae and multiple fractures to his heel following his horror crash at the Red Bull Ring.
The Carlin racer was airlifted to hospital after his car slammed into the back of team-mate Ryan Tveter at speed, which then launched him into the air before encountering a series of barrel rolls.
The incident brought Race 1 to a premature end.
Doctors have confirmed that Li will only require surgery for the injuries to his heel.
"Peter is undergoing treatment for multiple broken bones in his heel, which will require surgery in the near future," read a statement from the Carlin team.
"Peter has also been diagnosed with four fractured vertebrae which do not require surgery.
"While suffering with other bruising and small injuries, Peter is alert and speaking with team personnel."
Team-mate Tveter was also taken to hospital for minor injuries. The American was subsequently discharged with heavy bruising to his knee.
VIDEO: Horror crash mars European F3 Red Bull Ring opener