Meeke in control at Rally de Portugal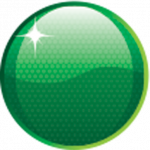 Kris Meeke has extended his margin at the front of the field with just one day remaining at the Rally de Portugal.
Meeke, who has been away developing the next-generation Citroen WRC car over the past two events, continued to take advantage of his low start position and push on the demanding stages.
The Ulsterman completed a clean sweep of wins in the three morning stages to extend his lead to almost a minute over Sebastien Ogier. He measured his pace after lunch to hold a 45.3 second lead.
With the only serious threat being the rock-strewn gravel tracks, Meeke opted to carry two spare wheels in his Citroën's DS 3 instead of the usual one to guard against punctures. He needed neither but had to contend with different handling in the heavier car.
"I was thinking about protecting my lead," said Meeke.
"I took two spares but it was difficult to manage as it changed the attitude and balance of the car on roads that were narrow and required quick changes of direction."
Ogier was looking over his shoulder as his VW team-mate Andreas Mikkelsen pushed towards second place.
"I did everything I could but it was a terrible afternoon for me. The grip was hard to handle and the rear of the car was off line," said Ogier.
Mikkelsen took two afternoon stage wins to cut the deficit to Ogier to just half a second before the Frenchman retaliated.
Dani Sordo could not repeat yesterday's speed, the Spaniard frustrated by the lack of stability at the rear of his Hyundai i20. He slipped out of the top three and ended 31.6sec behind Mikkelsen in fourth.
After a slow start to the season, Eric Camilli surged up to fifth in his Ford Fiesta RS, while Jari-Matti Latvala recovered to sixth in a Polo R after yesterday's power steering problem.
Two broken driveshafts in the morning cost Mads Ostberg three minutes as he struggled with front-wheel drive only in his Fiesta RS. The Norwegian was seventh, with Martin Prokop, WRC 2 leader Pontus Tidemand and Nicolas Fuchs completing the leaderboard.
Australian Scott Pedder had a great day and is in the fight for third in the WRC 2 standings. Marius Aasen holds the position, but Pedder is just 10.2 seconds back after he stormed from 11th to fourth after losing three minutes yesterday with a puncture.
"Today was probably the best day of my entire rally career,"said Pedder.
"I had the confidence to push and push hard, so it felt great to be able to claim my first WRC2 stage win and show we can be ultra competitive against the top guys in this sport.
"Four stages to go tomorrow, the podium is well in sight, but I'm not getting ahead of myself. We have to still get through another tough day and we've got a quality driver in Miguel Campos breathing down our necks behind us."
Thierry Neuville retired from fifth after fuel issues in his i20, Stephane Lefebvre (Citroen) retired from sixth after hitting a rock and breaking a suspension arm and Hyundai's Kevin Abbring retired for a second day after also striking a rock.
Four stages remain in the final leg, including two passes through the iconic Fafe test where up to 75,000 fans are expected. Drivers face 67.32km of competition, with bonus points for the top three drivers in the final live TV Power Stage.
VIDEO: Morning Stages

VIDEO: Afternoon Stages

POSITIONS: Rally de Portugal – Leg 2
| | | | | |
| --- | --- | --- | --- | --- |
| Pos | Driver | Team | Car | Time/Gap |
| 1 | Kris Meeke | Abu Dhabi Total WRT | Citroen | 3:16:11.4 |
| 2 | Sebastien Ogier | Volkswagen Motorsport | Volkswagen | +0:45.3 |
| 3 | Andreas Mikkelsen | Volkswagen Motorsport II | Volkswagen | +0:48.4 |
| 4 | Dani Sordo | Hyundai Motorsport | Hyundai | +1:20.0 |
| 5 | Eric Camilli | M-Sport World Rally Team | Ford | +3:04.2 |
| 6 | Jari-Matti Latvala | Volkswagen Motorsport | Volkswagen | +4:07.8 |
| 7 | Mads Ostberg | M-Sport World Rally Team | Ford | +6:32.8 |
| 8 | Martin Prokop | Jipocar Czech National Team | Ford | +8:11.8 |
| 9 | Pontus Tideman | Skoda Motorsport | Skoda (WRC 2) | +9:54.2 |
| 10 | Nicolas Fuchs | Nicolas Fuchs Sierlecki | Skoda (WRC 2) | +10:26.2 |