VIDEO: McLaren F1 car falls from crane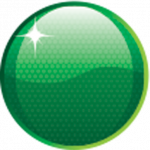 It would have to be one of the biggest "Oh dear" moments on a race track for a long time. Safety workers at the Historic Grand Prix of Monaco failed to properly secure the crane rope while retrieving a 1973 M23 McLaren from the circuit during a Safety Car period.
If that was not bad enough, officials also re-started the race with the car in the middle of the track and safety workers around it!
The race was stopped, but the Safety Car rejoined the circuit in the middle of the charging pack causing another major incident.