Vale Bernard Gauzere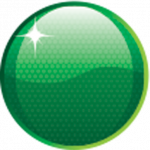 A well-known face to the Australian rally community, Bernard Gauzere has died aged 72 following a lengthy illness.
Hailing from the South Pacific Island of New Caledonia, Gauzere competed in events in Australia and New Zealand during the 1960s and 1970s.
Bernard was one half of a Gauzere rally dynasty as he regularly raced against brother Richard.
He rallied competitively for around 10 years and was known to the many Australian competitors who regularly took the trip to New Caledonia each year to contest the four-day New Caledonian Safari.
During his career, he came up against Australian touring car giants Colin Bond and Peter Brock.
Bernard drove a variety of cars, starting out with a BMW 2002Ti before piloting a works Peugeot 504 for the local dealer.
He garnered quite a reputation in his first rally in Australia (Rally of the Hills, Hampton 1969) for his speed on downhill stages, something he was used to on the nickel mine roads of New Caledonia.
Bernard, who died in New Caledonian capital Noumea, is survived by his wife Marie-Claude and four children, Benoit, Alexandra (who lives in Brisbane), Celia and Diane.
Speedcafe.com extends its sympathy to Gauzere's family and friends.