Power rockets to the top in Practice 5 for Indy 500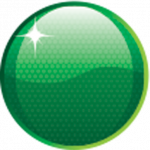 Australian ace Will Power surged to the quickest time as the pace intensified in practice for the Indianapolis 500 to be run on May 29.
As teams trimmed out their machines in preparation for provisional qualifying, Power unleashed a best lap of 232.67 mph (374.44km/h).
The Team Penske Chevrolet driver's best lap came with just under one hour of the six-hour session remaining shortly after a rain delay of almost 40 minutes.
The Fast Friday runs saw Josef Newgarden (Ed Carpenter Racing) put in a late flyer of 232.34 (373.91) to be second fastest ahead of Schmidt Peterson's James Hinchcliffe in 231.97 (373.31).
Andretti Autosport Honda flyer Carlos Munoz registered 231.95 (373.28) to be fourth ahead of Marco Andretti's 231.82 mph (373.07).
Stan Sport is the only way to watch every round of the INDYCAR SERIES. Click here for all the action streaming ad-free, live and on demand.
Of the speeds recorded with no-tow assistance, Townsend Bell was the fastest with a 231.34 (372.30) ahead of Power's 231.33 (372.28).
Rookie Alex Rossi, whose #98 Andretti-Herta machine was lavished with a last minute sponsorship deal with NAPA, continued to show blistering pace as the top rookie of the field by finishing 10th fastest.
With just over 30 minutes remaining in the session Matt Brabham turned up the pace with his 229.25 (368.94) briefly putting him in the top 20. Brabham ended the session in 24th after completing a total of 57 laps.
"We had some ups and downs throughout the day and some side to sides as well," Brabham said of a moment he had earlier in the session.
"I think we were being a bit conservative and we're just working our way through it.
"Everyone's trimming out and trying for their big qualifying set-ups and we've got to do that too, but we're just slowly dialling out the downforce."
"We've been working through the qualifying simulations with the Pirtek Team Murray team – we had one big moment, but other than that it was all clean sailing.
The top 18 cars were all above the 230 (370) barrier.
Provisional qualifying is scheduled tomorrow from 1am-7.50am (AEST) with the top nine drivers advancing to the Fast 9 pole run-off the following day.
Positions 10-33 will also be set immediately prior to the Fast 9 on Monday morning (AEST).
See below for full results
| | | | | | | | | | |
| --- | --- | --- | --- | --- | --- | --- | --- | --- | --- |
| Rank | Car | Driver Name | C/A/E/T | Time | Speed | Diff | Gap | Best Lap | Total Laps |
| 1 | 12 |  Will Power | D/C/C/F | 00:38.6810 | 232.672 | –.—- | –.—- | 24 | 32 |
| 2 | 21 |  Josef Newgarden | D/C/C/F | 00:38.7356 | 232.344 | 0.0546 | 0.0546 | 57 | 58 |
| 3 | 5 |  James Hinchcliffe | D/H/H/F | 00:38.7978 | 231.972 | 0.1168 | 0.0622 | 36 | 37 |
| 4 | 26 | Carlos Munoz | D/H/H/F | 00:38.8012 | 231.952 | 0.1202 | 0.0034 | 30 | 31 |
| 5 | 27 | Marco Andretti | D/H/H/F | 00:38.8226 | 231.824 | 0.1416 | 0.0214 | 47 | 54 |
| 6 | 29 | Townsend Bell | D/H/H/F | 00:38.8670 | 231.559 | 0.1860 | 0.0444 | 24 | 29 |
| 7 | 28 | Ryan Hunter-Reay | D/H/H/F | 00:38.9132 | 231.284 | 0.2322 | 0.0462 | 40 | 41 |
| 8 | 19 | Gabby Chaves | D/H/H/F | 00:38.9381 | 231.136 | 0.2571 | 0.0249 | 41 | 43 |
| 9 | 7 | Mikhail Aleshin | D/H/H/F | 00:38.9502 | 231.064 | 0.2692 | 0.0121 | 37 | 41 |
| 10 | 98 | Alex Rossi (R) | D/H/H/F | 00:38.9867 | 230.848 | 0.3057 | 0.0365 | 10 | 59 |
| 11 | 77 | Oriol Servia | D/H/H/F | 00:39.0020 | 230.757 | 0.3210 | 0.0153 | 34 | 35 |
| 12 | 9 | Scott Dixon | D/C/C/F | 00:39.0514 | 230.465 | 0.3704 | 0.0494 | 17 | 29 |
| 13 | 22 | Simon Pagenaud | D/C/C/F | 00:39.0554 | 230.442 | 0.3744 | 0.0040 | 18 | 27 |
| 14 | 6 | JR Hildebrand, | D/C/C/F | 00:39.0717 | 230.346 | 0.3907 | 0.0163 | 30 | 38 |
| 15 | 3 | Helio Castroneves | D/C/C/F | 00:39.0739 | 230.333 | 0.3929 | 0.0022 | 25 | 29 |
| 16 | 20 | Ed Carpenter | D/C/C/F | 00:39.0907 | 230.234 | 0.4097 | 0.0168 | 36 | 47 |
| 17 | 15 | Graham Rahal | D/H/H/F | 00:39.1067 | 230.140 | 0.4257 | 0.0160 | 42 | 46 |
| 18 | 2 | Juna Montoya | D/C/C/F | 00:39.1217 | 230.051 | 0.4407 | 0.0150 | 15 | 17 |
| 19 | 63 | Pippa Mann | D/H/H/F | 00:39.1444 | 229.918 | 0.4634 | 0.0227 | 27 | 30 |
| 20 | 10 | Tony Kanaan | D/C/C/F | 00:39.1725 | 229.753 | 0.4915 | 0.0281 | 36 | 39 |
| 21 | 11 | Sebastien Bourdais | D/C/C/F | 00:39.1969 | 229.610 | 0.5159 | 0.0244 | 42 | 42 |
| 22 | 41 | Jack Hawksworth | D/H/H/F | 00:39.2046 | 229.565 | 0.5236 | 0.0077 | 29 | 35 |
| 23 | 8 | Max Chilton(R) | D/C/C/F | 00:39.2240 | 229.451 | 0.5430 | 0.0194 | 39 | 46 |
| 24 | 61 | Matt Brabham (R) | D/C/C/F | 00:39.2580 | 229.253 | 0.5770 | 0.0340 | 56 | 57 |
| 25 | 18 | Conor Daly | D/H/H/F | 00:39.2693 | 229.187 | 0.5883 | 0.0113 | 45 | 53 |
| 26 | 16 | Spencer Pigot(R) | D/H/H/F | 00:39.2799 | 229.125 | 0.5989 | 0.0106 | 62 | 66 |
| 27 | 14 | Takuma Sato | D/H/H/F | 00:39.3141 | 228.926 | 0.6331 | 0.0342 | 37 | 44 |
| 28 | 42 | Charlie Kimball | D/C/C/F | 00:39.3241 | 228.867 | 0.6431 | 0.0100 | 17 | 26 |
| 29 | 35 | Alex Tagliani | D/H/H/F | 00:39.3713 | 228.593 | 0.6903 | 0.0472 | 41 | 41 |
| 30 | 24 | Sage Karam | D/C/C/F | 00:39.4707 | 228.017 | 0.7897 | 0.0994 | 48 | 50 |
| 31 | 88 | Bryan Clauson | D/H/H/F | 00:39.5074 | 227.805 | 0.8264 | 0.0367 | 36 | 37 |
| 32 | 25 | Stefan Wilson(R) | D/C/C/F | 00:39.7234 | 226.567 | 1.0424 | 0.2160 | 9 | 40 |
| 33 | 4 | Buddy Lazier | D/C/C/F | 00:39.8789 | 225.683 | 1.1979 | 0.1555 | 17 | 47 |