Ricciardo still reeling from Spanish GP frustration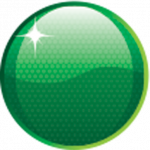 Daniel Ricciardo says he is struggling to move on from a missed victory opportunity at the Spanish Grand Prix.
The Australian led 31 laps of the race before slipping to fourth at the flag having been hampered by a combination of a poor strategy call and a puncture on the penultimate lap.
The decision to employ a three-stop strategy saw his two-stopping team-mate Max Verstappen and Kimi Raikkonen do battle for the race win, with the former taking out his maiden triumph.
Ricciardo felt the strategy call cost him a fourth F1 race win and a week on from the event his frustration still lingers.
The Perth native feels his missed chance at Barcelona has been made worse having been hit by misfortune in previous races in Russia and China.
Ricciardo was involved in a Turn 1 crash caused by former team-mate Daniil Kvyat in Russia while a puncture cost him a possible podium in China.
"I think the outcome of the race was frustrating," said Ricciardo.
"Is it easy to move on? I wouldn't say easy. Can you move on? Absolutely.
"But, it has been a few days since the race and I still wake up with it on my mind. I am going to bed with it off my mind but waking up it with it on my mind. It will take a bit of time.
"But I think it is more probably, as well, the last three races haven't ,I feel, the end result hasn't been what we deserved.
"I think there has been always been something to have and be available to me. Now it is like, 'come on', At the same time, it is racing and that is part of it."
Having witnessed his new 18-year-old team-mate score a win on his Red Bull debut, Ricciardo admits he faces a stern challenge from the Dutchman for the remainder of the season.
"Max is a serious F1 driver, and that's really good for me. It's definitely good motivation," added Ricciardo.
"I said when I joined Red Bull – and I had Seb (Vettel as team-mate) – I wanted to go up against the best and challenge myself. Now Max is the newest challenge for me, and he is a big one.
"It's good he is having this success because if I can get on top of that then it's only going to be good for me, probably both of our careers."