Paddon's Rally de Portugal goes up in flames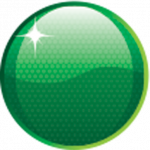 Hayden Paddon and co-driver John Kennard have stood and watched their Hyundai World Rally Car burnt to the ground after going off the road at Rally de Portugal.
The Kiwi's car left the road around 12km into the second pass of Ponte de Lima (27.44km) after the lunch break. The crew were uninjured in the crash, but with the hot exhaust near dry grass and bushes, a small fire quickly got out of control and the car was engulfed. In minutes it was destroyed.
"Not the afternoon we had planned," said Paddon, who last time out in the WRC won his first event with victory at Rally Argentina.
"Unfortunately we were caught out by a big hole on the inside of a fast left hand corner that developed between the first and second pass. This kicked the car into the bank on the opposite side of the road, then bouncing the car down the back.
"Once come to a rest, the hot exhaust caught the bushes on fire and the rear of the car was almost immediately engulfed in flames. The consequences from this small accident are very harsh and I'm very sorry for the whole team who now have a huge task ahead. But we will come back stronger!"
In an incredible set of circumstances, Ott Tanak then rolled his Ford Fiesta RS at the spot and was within metres of Paddon's flaming wreck. The flames was quickly spreading, but fans and officials were able to pull the car away, before making use of a fire tender vehicle to ensure Tanak's car was saved. It is expected to re-join the rally tomorrow.
In the event, Kris Meeke (Citroen) holds a healthy lead of just shy of 32-seconds from Sebastien Ogier (VW) with Hyundai's Dani Sordo in third at the end of the first full day of competition.
VIDEO: Amateur vision of the accident and fire starting

VIDEO: Fire takes hold of Paddon's Hyundai and Tanak's car is saved

VIDEO: Fans and officials save Tanak's Ford