V8 Supercars testing Safety Car speed limiter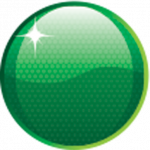 V8 Supercars will conduct a full field test on a new 100km/h Safety Car speed limiter system following second practice today at Winton.
The category has moved to address the issue of cars running at excessive speeds while either catching up to the SC or heading to pitlane when the full course yellows are called.
Installed into the engine management software of all cars prior to the season opening Clipsal 500, today will mark the first full test of the system.
Operated by the driver via a switch, the speed control works in the same way as the 40km/h pitlane limiter.
V8 Supercars' technical director David Stuart told the official V8 Supercars website that he hopes that system will be ready for introduction by September's Sandown 500.
"It's (about) collecting more information," explained Stuart of today's test.
"The activation of the switch and the method of control by the switch is the easy part – it's the development of the sporting regulations around how we employ the switch during a Safety Car intervention.
"We need to understand – is 100km/hour fast enough? Is it too fast? Do we need to try and make it variable? All of these kinds of things.
"Then, how are we going to activate it during the Safety Car period and how we're going to monitor that?"