Yamaha signs Vinales, Suzuki snares Iannone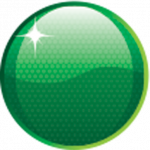 Maverick Vinales will join the factory Yamaha squad alongside Valentino Rossi for the 2017 MotoGP campaign.
The 21-year-old has been heavily linked with a move to Yamaha since reigning world champion Jorge Lorenzo announced he would be leaving the operation.
Vinales has inked a two-year contract with Yamaha, which will see him leave Suzuki at the end of the season.
The former Moto3 world champion stepped up to the premier class with Suzuki last year and scored the team's first podium finish since 2008 at the French Grand Prix earlier this month.
Vinales' decision to join Yamaha has seen Suzuki quickly announce its replacement rider with Andrea Iannone agreeing a two-year deal.
Suzuki boss Davide Brivio confirmed the arrival of Iannone shortly after confirmation of Vinales' move to Yamaha.
The latter joins the Japanese manufacturer after four premier class seasons at Ducati.
"We are happy to have enrolled Andrea in our team for the next two years," said Brivio.
"He is one of the top riders in MotoGP and he is also very passionate and motivated; which fits into our racing philosophy.
"Our technical project is continuously improving since our debut in 2015 and we are working hard to make our GSX-RR very competitive so that it can fight consistently close to top and victory as soon as possible.
"We wanted a rider that could help Suzuki continue its road to the top.
"Andrea is a fast rider who has the hunger for success and his riding style could suit our machine's characteristics, therefore giving us good hopes for a positive partnership.
"Being in his fourth year in MotoGP he's also an experienced rider from which the whole team will benefit."