Le Brocq confirmed for Enduro Cup seat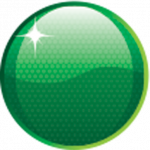 Dunlop Series front-runner Jack Le Brocq will join Cameron Waters for the Pirtek Enduro Cup, Prodrive Racing Australia has confirmed.
Le Brocq's position has been announced alongside the retention of Steve Owen, who has been paired with Chaz Mostert.
The news follows a recent announcement that team stalwart Dean Canto will take over from Owen as co-driver to Mark Winterbottom.
Le Brocq joined Prodrive's Dunlop Series team this season and is looking to build on his 2015 Enduro Cup debut with Erebus Motorsport.
"I'm stoked to be given the opportunity to race with Cam in the enduros this year," said Le Brocq.
"We've come up through the ranks together so it's great to actually be able to drive with him and hopefully we can show the rest of the field what we're made of.
"We're definitely one of the younger pairings in the field, if not the youngest but the good thing for me this year is that I'll be racing the FG X as both a co-driver and in the Dunlop Series so that consistent seat time will definitely help."
After watching Le Brocq dominate the most recent Dunlop Series round at Barbagallo, team principal Tim Edwards says he has high hopes for the pairing.
"Jack's a great young driver and we've seen that already this year through his Dunlop Series efforts," he said.
"It's great to have him follow in Cam's footsteps and step up into a co-driver role.
"For us it's all about continuing his development but together we expect that these two will have the ability to challenge some of the big names as well."
Owen's seat alongside Mostert meanwhile marks his fourth consecutive Enduro Cup with Prodrive.
After two years with Winterbottom, the experienced campaigner says he's looking forward to linking with Mostert for the first time.
"He's one of those drivers who just has a natural talent and even though he's only been in the category for a few years, he approaches his racing like he's been in the category for ages so it'll be great to work with him," said Owen.
Le Brocq, Owen and Canto are all set to cut laps at Winton this Friday during a dedicated practice session for co-drivers.