Indy 500 Practice 2 washed out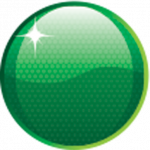 Preparations for the 100th running of the Indianapolis 500 have been jolted with the first complete practice day wash out since 2011.
Midway through what was scheduled to be a six-hour session from midday local time and with no laps in the books, it was declared that the second day of practice would be lost after rain lingered around the Indianapolis Motor Speedway.
Teams will now adjust their work schedule ahead of the weekend's two days of qualifying that will set the 33-car grid for the May 29 race.
There are three full days of practice remaining in the run up to the weekend, session scheduled from 12 noon until 6pm local time.
It is expected that providing rain does not reappear for Practice 3, the track will see a lot of activity with teams making up for lost time.
Stan Sport is the only way to watch every round of the INDYCAR SERIES. Click here for all the action streaming ad-free, live and on demand.
Marco Andretti turned the fastest lap after Practice 1 with a 228.97mph (368km/h) best lap at the 4km superspeedway.
Pirtek Team Murray rookie Matthew Brabham was 25th in that session with a 222.57 (358.19) effort after passing his mandatory Rookie Orientation program.