Dovizioso to partner Lorenzo at Ducati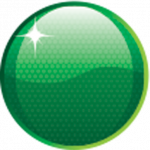 Ducati has confirmed that Andrea Dovizioso will join Jorge Lorenzo at the squad for the 2017 MotoGP campaign.
Dovizioso has agreed a new two-year contract with the Italian manufacturer in a move that will see current Ducati team-mate Andrea Iannone leave the operation at the end of the season.
The impending arrival of reigning world champion Lorenzo left Ducati with a difficult decision regarding which of its current riders to retain for 2017.
Sporting director Luigi Dall'Igna says he is pleased to secure Dovizioso on a new deal while also grateful for Iannone's efforts during the last four years.
Iannone is reportedly set to join Suzuki to replace the Yamaha bound Maverick Vinales.
"It is never easy to make a decision like this, especially when you have two great riders like the Andreas," said Dall'Igna.
"We are very pleased that Dovizioso has agreed to stay with us for the next two years and together with him we can continue the successful work we started four years ago to achieve the ambitious goals we set.
"Sorry to Andrea Iannone, who at the end of the season will no longer be with us.
"Andrea has done important work over the years and has contributed significantly to the development of the Ducati Desmosedici GP.
"For this we wish to thank him and we will do our utmost with him in the next races to get the best results possible."
Dovizioso is eagerly awaiting the next chapter of his Ducati career which he expects will produce results.
The Italian rider joined the manufacturer in 2013 and has since scored seven podium finishes.
"I'm very pleased to have reached this agreement with Ducati and to be able to continue the adventure we began in 2013," said Dovizioso.
"Over the years we worked hard and have managed to bring the Desmosedici to a great level of competitiveness and therefore I am convinced that soon we will get all the rewards we deserve."