McLeod among bolstered Winton V8 Ute field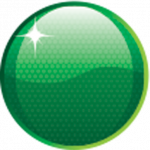 The return of former race winner Gerard McLeod will headline an expanded V8 Ute Racing Series field at Winton this weekend.
Seventeen Utes have entered for the rural Victorian meeting, marking an increase of three over the previous round and the biggest grid of the season to date.
McLeod finished third in the series last year and returns aboard his own RYCO 24-7/Ram Locksmiths backed Holden VE after sitting out the opening three rounds of 2016.
The experienced campaigner expects to be on the pace of the front-runners, which includes title contenders David Sieders, Nathan Pretty, Kris Walton and Ryan Hansford.
"We had a great test day at Winton last week and the Ute was straight on the pace," said McLeod.
"We struggled at times last year with our qualifying pace so we worked out fixing our one lap speed for this weekend to ensure we are right at the front of the pack from the start of the weekend."
Others having their first run of the season are Amin Chada, Bruce Oaklands, David Murphy and Craig Woods, while Danny Buzadzic is back after a one-round absence.