Kenseth avoids big wreck to win at Dover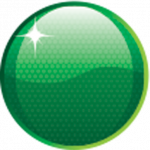 After a succession of races where he was in contention, only to be involved in crashes, Matt Kenseth was ahead of the big wreck at Dover to score his first win of the Sprint Cup season.
Kenseth held off a hard-charging Kyle Larson over the final laps to score his third win at 'The Monster Mile' and 37th of his career.
It was the sixth win from the last seven races for the Joe Gibbs Racing organisation and means all four drivers; Kenseth, Kyle Busch, Denny Hamlin and Carl Edwards have all qualified for the Chase for the Sprint Cup.
"It feels good to get this one for sure," Kenseth said.
"We were tight all day on restarts. And on that last one, I got so loose, I thought Kyle was going to get by me. Kyle gave me all I wanted that's for sure."
Rookie Chase Elliott, Kasey Kahne and Kurt Busch completed the top five on a wild day of racing.
A massive 18-car crash with 46 laps to run, triggered by a slow re-start from Jimmie Johnson on the front row when he couldn't get the car in third gear.
The crash eliminated many of the pre-race favourite including Kevin Harvick, Dale Earnhardt Jr., Kyle Busch and Ryan Newman amongst others. The race was stopped as cars were littered across the front stretch.
Edwards would then find the fence following a restart after contact with Larson.
Tony Stewart finished 34th after a broken track bar punctured the car's oil tank.
The result kept him 37th in the driver standings. He needs to finish the regular season 30th or better in the rankings and post a victory to qualify for the 10-race Chase for the NASCAR Sprint Cup playoffs.
Next week is the non-championship All-Star race in Charlotte.
VIDEO: Race Wrap

RESULTS: AAA 400 Drive for Autism – Dover International Speedway
| | | | | | | | | | |
| --- | --- | --- | --- | --- | --- | --- | --- | --- | --- |
| POS. | CAR # | DRIVER | MAKE | START | LAPS | LAPS LED | FINAL STATUS | POINTS | BONUS POINTS |
| 1 | 20 | Matt Kenseth | Toyota | 10 | 400 | 48 | Running | 44 | 4 |
| 2 | 42 | Kyle Larson | Chevrolet | 23 | 400 | 85 | Running | 40 | 1 |
| 3 | 24 | Chase Elliott | Chevrolet | 13 | 400 | 0 | Running | 38 | 0 |
| 4 | 5 | Kasey Kahne | Chevrolet | 11 | 400 | 0 | Running | 37 | 0 |
| 5 | 41 | Kurt Busch | Chevrolet | 9 | 400 | 0 | Running | 36 | 0 |
| 6 | 2 | Brad Keselowski | Ford | 14 | 400 | 49 | Running | 36 | 1 |
| 7 | 11 | Denny Hamlin | Toyota | 6 | 400 | 15 | Running | 35 | 1 |
| 8 | 21 | Ryan Blaney | Ford | 18 | 400 | 0 | Running | 33 | 0 |
| 9 | 78 | Martin Truex Jr | Toyota | 7 | 400 | 47 | Running | 33 | 1 |
| 10 | 6 | Trevor Bayne | Ford | 25 | 400 | 0 | Running | 31 | 0 |
| 11 | 27 | Paul Menard | Chevrolet | 19 | 400 | 0 | Running | 30 | 0 |
| 12 | 15 | Clint Bowyer | Chevrolet | 32 | 400 | 0 | Running | 29 | 0 |
| 13 | 10 | Danica Patrick | Chevrolet | 31 | 400 | 0 | Running | 28 | 0 |
| 14 | 17 | Ricky Stenhouse Jr | Ford | 5 | 400 | 0 | Running | 27 | 0 |
| 15 | 4 | Kevin Harvick | Chevrolet | 1 | 399 | 117 | Running | 28 | 2 |
| 16 | 31 | Ryan Newman | Chevrolet | 8 | 398 | 0 | Running | 25 | 0 |
| 17 | 23 | David Ragan | Toyota | 27 | 397 | 0 | Running | 24 | 0 |
| 18 | 34 | Chris Buescher | Ford | 30 | 396 | 0 | Running | 23 | 0 |
| 19 | 38 | Landon Cassill | Ford | 35 | 396 | 0 | Running | 22 | 0 |
| 20 | 95 | Michael McDowell | Chevrolet | 28 | 396 | 0 | Running | 21 | 0 |
| 21 | 1 | Jamie McMurray | Chevrolet | 24 | 395 | 0 | Running | 20 | 0 |
| 22 | 22 | Joey Logano | Ford | 22 | 391 | 2 | Running | 20 | 1 |
| 23 | 47 | AJ Allmendinger | Chevrolet | 20 | 391 | 0 | Running | 18 | 0 |
| 24 | 44 | Brian Scott | Ford | 17 | 390 | 0 | Running | 17 | 0 |
| 25 | 48 | Jimmie Johnson | Chevrolet | 21 | 387 | 4 | Running | 17 | 1 |
| 26 | 13 | Casey Mears | Chevrolet | 26 | 374 | 0 | Running | 15 | 0 |
| 27 | 98 | Cole Whitt | Chevrolet | 36 | 364 | 0 | Vibration | 14 | 0 |
| 28 | 19 | Carl Edwards | Toyota | 4 | 359 | 27 | Accident | 14 | 1 |
| 29 | 16 | Greg Biffle | Ford | 16 | 355 | 6 | Accident | 13 | 1 |
| 30 | 18 | Kyle Busch | Toyota | 3 | 354 | 0 | Accident | 11 | 0 |
| 31 | 43 | Aric Almirola | Ford | 15 | 354 | 0 | Accident | 10 | 0 |
| 32 | 88 | Dale Earnhardt Jr | Chevrolet | 2 | 354 | 0 | Accident | 9 | 0 |
| 33 | 3 | Austin Dillon | Chevrolet | 12 | 345 | 0 | Running | 8 | 0 |
| 34 | 14 | Tony Stewart | Chevrolet | 34 | 342 | 0 | Suspension | 7 | 0 |
| 35 | 32 | Jeffrey Earnhardt | Ford | 39 | 334 | 0 | Running | 6 | 0 |
| 36 | 30 | Josh Wise | Chevrolet | 40 | 331 | 0 | Running | 5 | 0 |
| 37 | 46 | Michael Annett | Chevrolet | 37 | 223 | 0 | Accident | 4 | 0 |
| 38 | 55 | Reed Sorenson | Chevrolet | 38 | 204 | 0 | Accident | 3 | 0 |
| 39 | 7 | Regan Smith | Chevrolet | 33 | 139 | 0 | Accident | 2 | 0 |
| 40 | 83 | Matt DiBenedetto | Toyota | 29 | 116 | 0 | Accident | 1 | 0 |
STANDINGS
| | | | | | | | | |
| --- | --- | --- | --- | --- | --- | --- | --- | --- |
| POS | DRIVER | POINTS | BEHIND | STARTS | WINS | TOP 5 | TOP 10 | DNF |
| 1 | Kevin Harvick | 418 | Leader | 12 | 1 | 5 | 9 | 0 |
| 2 | Kyle Busch | 397 | -21 | 12 | 3 | 9 | 9 | 2 |
| 3 | Kurt Busch | 386 | -32 | 12 | 0 | 4 | 10 | 0 |
| 4 | Carl Edwards | 381 | -37 | 12 | 2 | 5 | 8 | 2 |
| 5 | Jimmie Johnson | 370 | -48 | 12 | 2 | 5 | 6 | 0 |
| 6 | Brad Keselowski | 368 | -50 | 12 | 2 | 3 | 7 | 0 |
| 7 | Chase Elliott | 341 | -77 | 12 | 0 | 4 | 8 | 1 |
| 8 | Joey Logano | 340 | -78 | 12 | 0 | 3 | 6 | 2 |
| 9 | Martin Truex Jr | 336 | -82 | 12 | 0 | 1 | 5 | 0 |
| 10 | Austin Dillon | 315 | -103 | 12 | 0 | 3 | 6 | 0 |
| 11 | Dale Earnhardt Jr | 314 | -104 | 12 | 0 | 4 | 5 | 3 |
| 12 | Matt Kenseth | 313 | -105 | 12 | 1 | 2 | 4 | 2 |
| 13 | Denny Hamlin | 308 | -110 | 12 | 1 | 3 | 5 | 2 |
| 14 | Jamie McMurray | 296 | -122 | 12 | 0 | 1 | 2 | 0 |
| 15 | Ryan Blaney | 288 | -130 | 12 | 0 | 1 | 5 | 1 |
| 16 | Kasey Kahne | 286 | -132 | 12 | 0 | 2 | 4 | 1 |
| 17 | AJ Allmendinger | 283 | -135 | 12 | 0 | 1 | 3 | 0 |
| 18 | Ryan Newman | 278 | -140 | 12 | 0 | 0 | 3 | 1 |
| 19 | Trevor Bayne | 275 | -143 | 12 | 0 | 1 | 3 | 0 |
| 20 | Ricky Stenhouse Jr | 273 | -145 | 12 | 0 | 1 | 2 | 1 |
| 21 | Kyle Larson | 243 | -175 | 12 | 0 | 2 | 3 | 2 |
| 22 | Paul Menard | 232 | -186 | 12 | 0 | 0 | 1 | 3 |
| 23 | Danica Patrick | 216 | -202 | 12 | 0 | 0 | 0 | 3 |
| 24 | Greg Biffle | 215 | -203 | 12 | 0 | 0 | 0 | 3 |
| 25 | Aric Almirola | 213 | -205 | 12 | 0 | 0 | 0 | 3 |
| 26 | Clint Bowyer | 211 | -207 | 12 | 0 | 0 | 2 | 1 |
| 27 | Landon Cassill | 202 | -216 | 12 | 0 | 0 | 0 | 0 |
| 28 | Casey Mears | 184 | -234 | 12 | 0 | 0 | 0 | 0 |
| 29 | Brian Scott | 178 | -240 | 12 | 0 | 0 | 0 | 0 |
| 30 | David Ragan | 161 | -257 | 12 | 0 | 0 | 0 | 2 |
| 31 | Michael McDowell | 154 | -264 | 11 | 0 | 0 | 0 | 0 |
| 32 | Regan Smith | 148 | -270 | 12 | 0 | 0 | 1 | 2 |
| 33 | Matt DiBenedetto | 141 | -277 | 12 | 0 | 0 | 1 | 3 |
| 34 | Chris Buescher | 141 | -277 | 12 | 0 | 0 | 0 | 2 |
| 35 | Michael Annett | 103 | -315 | 12 | 0 | 0 | 0 | 2 |
| 36 | Cole Whitt | 102 | -316 | 10 | 0 | 0 | 0 | 3 |
| 37 | Tony Stewart | 94 | -324 | 4 | 0 | 0 | 1 | 1 |
| 38 | Brian Vickers | 86 | -332 | 5 | 0 | 0 | 1 | 1 |
| 39 | Josh Wise | 44 | -374 | 10 | 0 | 0 | 0 | 3 |
| 40 | Michael Waltrip | 42 | -376 | 2 | 0 | 0 | 0 | 0 |
| 41 | Jeffrey Earnhardt | 42 | -376 | 7 | 0 | 0 | 0 | 0 |
| 42 | Bobby Labonte | 34 | -384 | 2 | 0 | 0 | 0 | 0 |
| 43 | David Gilliland | 24 | -394 | 1 | 0 | 0 | 0 | 0 |
| 44 | Reed Sorenson | 22 | -396 | 6 | 0 | 0 | 0 | 2 |
| 45 | Robert Richardson | 3 | -415 | 1 | 0 | 0 | 0 | 1 |
| 46 | Ty Dillon | 0 | -418 | 5 | 0 | 0 | 0 | 0 |
| 47 | Joey Gase | 0 | -418 | 3 | 0 | 0 | 0 | 0 |
| 48 | Ryan Ellis | 0 | -418 | 1 | 0 | 0 | 0 | 0 |