ASIAN WRAP: Venter completes GT Asia double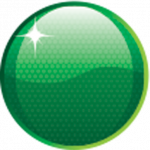 Jonathan Venter enjoyed a perfect start to the new GT Asia Series season by recording a double victory at the opening round at the Korea International Circuit.
The Sydney-based racer combined with co-driver Keita Sawa to guide the Team Bentley Absolute Continental GT3 to the chequered flag in both 60 minute encounters.
Venter's triumph came on his debut for the factory supported Bentley squad.
The 20-year-old sat out the final rounds of last season's GT Asia campaign after he sustained a fractured right hip caused by a cycling accident.
The pair took victory in Race 1 by 1.8s from the sister Team Bentley Absolute car driven by Andrew Kim and Adderly Fong.
Venter and Sawa faced a tall order to repeat the feat in the final encounter after being issued with a 24 second success penalty.
However, they managed to overcome the penalty to take with win by 6.9s from the Lamborghini Huracan of Andrea Amici and Edoardo Liberati.
"To get a double here at the GT Asia weekend with Bentley Team Absolute is a real honour," said Venter.
"Driving with Sawa-san, he did a great job to get into P1 and pull a very good gap.
"We knew that with our 24 second pit stop (success) penalty it would be difficult to stay in the lead or even get a good position, but Sawa-san fortunately had some good pace and the other cars were locked in their own battles, which gave us some more room.
"To get the double is fantastic for the championship, I want to say thank you to entire team and Sawa-san, and I now have lots of confidence going into Buriram."
The GT Asia Series heads to Thailand's Buriram circuit for the second round from June 10-12.
Asian Formula Renault 
Tasmanian Josh Burdon continued his impressive run of form in the Asian Formula Renault Series with a double victory at the Korea International Circuit.
The 23-year-old proved untouchable as he followed up a pole position with two race wins.
Burdon headed into the round with a win already under his belt at China's Zhuhai Circuit in March.
The Asian Formula Renault Series continues at Thailand's Buriram Circuit from June 10-12.