Ricciardo bemoans costly Red Bull strategy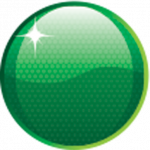 Daniel Ricciardo says a likely Spanish Grand Prix victory slipped away due to a poor strategy call from his Red Bull team.
The Australian controlled the first half of the race leading 31 laps after he inherited the lead following an opening lap clash between the Mercedes duo of Lewis Hamilton and Nico Rosberg.
Seemingly in the box seat to claim a fourth career win, a three-stop strategy backfired which helped new rookie team-mate Max Verstappen claim a history making win on debut for the team.
Verstappen was able to nurse his RB12 on worn tyres to the flag ahead of fellow two-stopper Kimi Raikkonen, while Ricciardo was left to settle for fourth, behind the three-stopping Sebastian Vettel.
Ricciardo cut a frustrated figure in the paddock having felt he was given a strategy which 'didn't make sense'.
"We were leading and then it was there for us. The race was in our hands," said Ricciardo.
"We went to a three-stop strategy, and we did it too late as well. Seb had already jumped us (also on three stops).
"We know we're down on speed and it's a hard track to pass on. It just didn't make sense.
"I thought at the time when we did it it's because everybody else was going to [three-stop] but they didn't.
"It's frustrating because we just threw the win away.
"I don't understand why I was the one. Normally the guy in the lead gets the better strategy but it didn't work out today.
"I definitely don't want to sound like a bad sportsman – Max won today in his first race with the team.
"Whatever happened on track, he still crossed the line in first. It's a big day for him, so congratulations.
"Sure I'm bitter right now – not with Max, not at all, just bitter at the situation."
Fellow three-stopper Vettel also labelled the strategy his Ferrari team employed as a 'wrong move'.
"You could see for Daniel and myself that a three-stop wasn't superior," said Vettel.
"I had an interesting race. They were quite competitive on medium tyres. They were more competitive in the third sector.
"With hindsight we decided the wrong way."
The four-time world champion complained about Ricciardo's attempts to pass him in the final laps during race.
However, when quizzed during the press conference about the incident he felt the Australian's moves on reflection were fair.
"In that instant I was on fire and complaining because if I didn't play according to his move, there would be a crash," Vettel added.
"Then again, it's racing. The one chance he had was when I had a bad exit and he has to go for it.
"I have raced him many times and it's good fun."