Ricciardo eyeing podium after stellar qualifying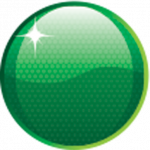 Daniel Ricciardo is eyeing his first podium of the season after seeing off a spirited challenge from new team-mate Max Verstappen in qualifying for the Spanish Grand Prix.
The Australian was put under pressure by Verstappen before a highly impressive final lap saw him claim third on the grid for Sunday's race as Red Bull locked out the second row.
Red Bull has emerged as a genuine contender for the podium in Barcelona after eclipsing the Ferraris of Kimi Raikkonen and Sebastian Vettel, who will start fifth and sixth.
While Mercedes remain the favourites for victory after a dominant display to secure the front row, Ricciardo expects to challenge for a podium.
"It is the first track of the year we have put on all of the downforce we have on the car and it shown our strengths are coming back," said Ricicardo.
"We've shown that we have a good car underneath us and it will be interesting at tight and twisty circuits like Monaco.
"To be back here (in the top three) I need to do what I've been doing this year and keep it up.
"I'd love to say we can fight with them (Mercedes) but hopefully we can hang with them and grab a slip stream to drag us into turn one and stay close."
Ricciardo overcame extreme pressure to avoid being out-qualified by Verstappen who had beaten him in both Q1 and Q2 on his Red Bull debut.
The 26-year-old says he never doubted himself to produce a blistering final lap to pip the rising star.
"I knew there was more to come in Q3 but also I knew where the time was, and putting it all together would give us a good time," he added.
"Sure it creates a bit of excitement and Max had already set one time with a set (of new tyres).
"You look across at your team-mate but you also look across at the Ferraris, and as I said to get in front of one would have been good, but to get in front of both and Max as well is a good day.
"I never doubted myself but I felt it pretty late."
Verstappen downplayed his impressive showing in qualifying but admits a maiden podium is a possibility.
"For me the main target was to just enjoy it and to get a better feeling every lap and it was working," said Verstappen.
"It will take a few more weekends (to get used to the car).
"In terms of pace it looks like it (a podium is possible) but I don't want to speak about that yet. I just want to finish the race first."
Red Bull's upturn in pace shocked team boss Christian Horner who did not expect to be ahead of the Ferraris.
Horner also praised the efforts of both Red Bull drivers following an intense intra-team battle.
"I thought we might get close to Kimi but to get ahead of both of them (Ferraris) is impressive," said Horner.
"I don't know if they had any issues but it was an amazing performance from both of our drivers.
"I don't know if Daniel was sandbagging or not but if he was he was playing it pretty cool.
"His last lap was mighty and Max had a great first qualifying session. It is an incredible result for the whole team."
Sunday's Spanish Grand Prix is scheduled to begin at 2200 AEST.