Verstappen pleased after maiden Red Bull run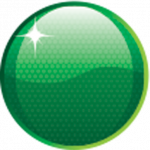 Max Verstappen declared himself happy after a positive maiden competitive outing for Red Bull Racing in practice for the Spanish Grand Prix.
The 18-year-old quickly adapted to the RB12 chassis posting times just shy of his more experienced team-mate Daniel Ricciardo.
Verstappen ended opening practice in sixth before finishing eighth in the final 90 minute session less than 0.2s adrift of Ricciardo.
The Dutchman was satisfied with his performance but admits there is more pace to come as he settles into the team.
"I think I can be happy. I did all the procedures, I was enjoying it," said Verstappen.
"I was getting used to the car still, but it was all going very positive. We were straight up there.
"At the end it's still not about lap times, but I'm enjoying it, I think that's the most important thing.
"I don't think it's up now for me to beat him (Ricciardo) or anything, for me it's just getting used to the car. If I have a good feeling I will do my best, and from there we'll see what happens."
Meanwhile, Daniil Kvyat, who Verstappen replaced at Red Bull, says he is quickly adjusting to the Toro Rosso.
The Russian ended Friday practice in 15th position albeit 1.2s adrift of his new-team mate Carlos Sainz, who was fifth quickest.
Kvyat was particularly impressed with the Ferrari engine having previously been powered by Renault at Red Bull.
"The general feeling with the car is growing each lap," Kvyat said.
"There are a few things where we can sharpen some places, working on details.
"I think Toro Rosso has a very competitive package, to be honest.
"One car warmed up the tyres, one car didn't warm up the tyres, and the car that warmed up the tyres looked very competitive.
"I think Ferrari has a very big potential as well, it's a very smooth power unit, I was very pleased with how it works.
"It felt like it's all-in-all a more balanced thing that you have behind yourself.
"Of course you still have to be able to adjust it the grip level you have and so on, the chassis is always dependent.
"There are more specific details in the power unit that are quite interesting as well. I think having driven both of them I think I can actually bring something interesting."
Qualifying for the Spanish Grand Prix at Barcelona is scheduled to begin at 2200 AEST.