Simon Pagenaud soars to pole at Indianapolis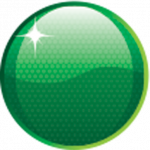 Team Penske's Simon Pagenaud continued his rare form by snatching pole position for the Angie's List Grand Prix of Indianapolis.
Tackling the 3.8km road course, Pagenaud banged in a record 1:08.68s on his third flying lap top to the Fast 6.
Charlie Kimball (Chip Ganassi Racing) could not respond before his 1:08.98s was good enough to occupy second ahead of Graham Rahal (1:09.18s).
Pagenaud was the only one of the four Team Penske runners to advance, completing the perfect qualifying run in his #22 Chevrolet.
"It's just about putting the lap together and finding the right balance. I'm polishing my driving and this is the best time in my career so far," Pagenaud said.
Stan Sport is the only way to watch every round of the INDYCAR SERIES. Click here for all the action streaming ad-free, live and on demand.
James Hinchcliffe (Schmidt Peterson Motorsports), Josef Newgarden (Ed Carpenter Racing) and Jack Hawksworth (AJ Foyt) complete the first three rows for the 82-lap race.
"It is our best qualifying spot of the year. We've been knocking on the door these last couple of races," Hinchcliffe said.
"It was a weird Fast 6 with these Firestone Reds you can only really get one good lap."
The pole effort has seen Pagenaud extend his lead over Scott Dixon in the standings to 49 points after collecting the bonus point for qualifying fastest.
See below for full qualifying results

| | | | | | | |
| --- | --- | --- | --- | --- | --- | --- |
| Rank | Car | Driver Name | C/A/E/T | Time | Speed | Session |
| 1 | 22 | Pagenaud, Simon | D/C/C/F | 01:08.6868 | 127.832 | Round 3 / Firestone Fast Six |
| 2 | 83 | Kimball, Charlie | D/C/C/F | 01:08.9816 | 127.286 | Round 3 / Firestone Fast Six |
| 3 | 15 | Rahal, Graham | D/H/H/F | 01:09.1816 | 126.918 | Round 3 / Firestone Fast Six |
| 4 | 5 | Hinchcliffe, James | D/H/H/F | 01:09.2260 | 126.837 | Round 3 / Firestone Fast Six |
| 5 | 21 | Newgarden, Josef | D/C/C/F | 01:09.4316 | 126.461 | Round 3 / Firestone Fast Six |
| 6 | 41 | Hawksworth, Jack | D/H/H/F | 01:09.5141 | 126.311 | Round 3 / Firestone Fast Six |
| 7 | 10 | Kanaan, Tony | D/C/C/F | 01:09.2511 | 126.791 | Elimination Round 2 / Top 12 |
| 8 | 2 | Montoya, Juan Pablo | D/C/C/F | 01:09.2645 | 126.766 | Elimination Round 2 / Top 12 |
| 9 | 9 | Dixon, Scott | D/C/C/F | 01:09.4010 | 126.517 | Elimination Round 2 / Top 12 |
| 10 | 11 | Bourdais, Sebastien | D/C/C/F | 01:09.4436 | 126.439 | Elimination Round 2 / Top 12 |
| 11 | 7 | Aleshin, Mikhail | D/H/H/F | 01:09.6771 | 126.016 | Elimination Round 2 / Top 12 |
| 12 | 12 | Power, Will | D/C/C/F | 01:09.9297 | 125.560 | Elimination Round 2 / Top 12 |
| 13 | 8 | Chilton, Max (R) | D/C/C/F | 01:09.3289 | 126.648 | Elimination Round 1 / Group 1 |
| 14 | 98 | Rossi, Alexander (R) | D/H/H/F | 01:09.1475 | 126.981 | Elimination Round 1 / Group 2 |
| 15 | 3 | Castroneves, Helio | D/C/C/F | 01:09.4947 | 126.346 | Elimination Round 1 / Group 1 |
| 16 | 61 | Brabham, Matt (R) | D/C/C/F | 01:09.2944 | 126.712 | Elimination Round 1 / Group 2 |
| 17 | 28 | Hunter-Reay, Ryan | D/H/H/F | 01:09.5276 | 126.287 | Elimination Round 1 / Group 1 |
| 18 | 6 | Hildebrand, JR | D/C/C/F | 01:09.4377 | 126.450 | Elimination Round 1 / Group 2 |
| 19 | 26 | Munoz, Carlos | D/H/H/F | 01:09.6457 | 126.072 | Elimination Round 1 / Group 1 |
| 20 | 16 | Pigot, Spencer (R) | D/H/H/F | 01:09.4591 | 126.411 | Elimination Round 1 / Group 2 |
| 21 | 27 | Andretti, Marco | D/H/H/F | 01:09.7478 | 125.888 | Elimination Round 1 / Group 1 |
| 22 | 14 | Sato, Takuma | D/H/H/F | 01:09.4659 | 126.399 | Elimination Round 1 / Group 2 |
| 23 | 35 | Tagliani, Alex | D/H/H/F | 01:10.4109 | 124.702 | Elimination Round 1 / Group 1 |
| 24 | 18 | Daly, Conor (R) | D/H/H/F | 01:09.4795 | 126.374 | Elimination Round 1 / Group 2 |
| 25 | 19 | Chaves, Gabby | D/H/H/F | 01:09.7720 | 125.844 | Elimination Round 1 / Group 2 |
| | | | | | | |
(R) Rookie
(C)hassis: D=Dallara | (A)erokit: C=Chevy, H=Honda | (E)ngine: C=Chevy, H=Honda | (T)ire: F=Firestone