Rain puts Harvick on Dover pole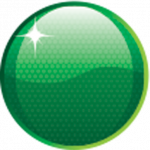 Rain has cancelled qualifying at Dover, with Kevin Harvick's fastest practice time earning him the pole position.
With rain forecast, Harvick went out in qualifying trim and set what would be the benchmark time ahead of Dale Earnhardt Jr.
"I think (the weather) definitely changes the approach," said Harvick. "That's what the forecast looked like all week, and we just decided to come in qualifying trim.
"(Crew chief) Rodney (Childers) and those guys made that decision pretty early — I'd say about midweek — to practice that way."
Harvick posted a lap at 265.779km/h (165.147 mph), which would have supplanted Brad Keselowski's 2014 qualifying record of 264.647km/h (164.444 mph), had it been set during time trials. However, practice times are not eligible for official track records.
Despite having crew chief Adam Stevens serving a one-race suspension, Kyle Busch will start from third alongside Carl Edwards.
The big dramas in practice occurred when Danica Patrick had a differential failure while spewed oil onto the track. She crashed along with her team-mate/owner Tony Stewart and Jamie McMurray. All will use back-up cars for the race.
VIDEO: Harvick speaks after being awarded pole

STARTING LINE-UP: AAA Drive for Autism – Dover International Speedway
 

| POS. | CAR # | DRIVER | MANKE | SPONSOR | BEST SPEED | BEST TIME | BEHIND |
| --- | --- | --- | --- | --- | --- | --- | --- |
| 1 | 4 | Kevin Harvick | | Jimmy John's Chevrolet SS | | | – |
| 2 | 88 | Dale Earnhardt Jr | | Nationwide | | | – |
| 3 | 18 | Kyle Busch | | Pedigree | | | – |
| 4 | 19 | Carl Edwards | | Stanley | | | – |
| 5 | 17 | Ricky Stenhouse Jr | | SunnyD Ford Fusion | | | – |
| 6 | 11 | Denny Hamlin | | FedEx Office | | | – |
| 7 | 78 | Martin Truex Jr | | Furniture Row | | | – |
| 8 | 31 | Ryan Newman | | Caterpillar | | | – |
| 9 | 41 | Kurt Busch | | Haas Automation / Monster Energy Chevrolet SS | | | – |
| 10 | 20 | Matt Kenseth | | Dollar General | | | – |
| 11 | 5 | Kasey Kahne | | Farmers Insurance | | | – |
| 12 | 3 | Austin Dillon | | AAA | | | – |
| 13 | 24 | Chase Elliott | | NAPA Auto Parts | | | – |
| 14 | 2 | Brad Keselowski | | Wurth | | | – |
| 15 | 43 | Aric Almirola | | Smithfield | | | – |
| 16 | 16 | Greg Biffle | | Kleen Performance Ford Fusion | | | – |
| 17 | 44 | Brian Scott | | ACME / Shore Lodge | | | – |
| 18 | 21 | Ryan Blaney | | Motorcraft / Quick Lane Tire + Auto Center | | | – |
| 19 | 27 | Paul Menard | | Schrock / Menards | | | – |
| 20 | 47 | AJ Allmendinger | | Bush's Beans | | | – |
| 21 | 48 | Jimmie Johnson | | Lowe's | | | – |
| 22 | 22 | Joey Logano | | Shell Pennzoil | | | – |
| 23 | 42 | Kyle Larson | | Target | | | – |
| 24 | 1 | Jamie McMurray | | McDonald's / Cessna | | | – |
| 25 | 6 | Trevor Bayne | | Advocare Ford Fusion | | | – |
| 26 | 13 | Casey Mears | | GEICO | | | – |
| 27 | 23 | David Ragan | | Dr. Pepper | | | – |
| 28 | 95 | Michael McDowell | | WRL General Contractors | | | – |
| 29 | 83 | Matt DiBenedetto | | Cosmo Motors | | | – |
| 30 | 34 | Chris Buescher | | Dockside Logistics | | | – |
| 31 | 10 | Danica Patrick | | Nature's Bakery / Autism Delaware Chevrolet SS | | | – |
| 32 | 15 | Clint Bowyer | | 5-Hour Energy | | | – |
| 33 | 7 | Regan Smith | | APC Chevrolet | | | – |
| 34 | 14 | Tony Stewart | | Code 3 Assoc / Mobil 1 Chevrolet SS | | | – |
| 35 | 38 | Landon Cassill | | MDS Transport | | | – |
| 36 | 98 | Cole Whitt | | VYDOX Plus | | | – |
| 37 | 46 | Michael Annett | | Pilot Flying J | | | – |
| 38 | 55 | Reed Sorenson | | World Record Striper Company | | | – |
| 39 | 32 | Jeffrey Earnhardt | | CorvetteParts.net | | | – |
| 40 | 30 | Josh Wise | | Curtis Key Plumbing | | | – |