IndyCar strips Rahal, Newgarden of qualy times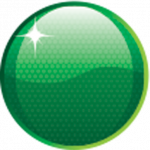 Graham Rahal and Josef Newgarden will start from the back of the grid after their machines failed post qualifying technical inspections for the Angie's List Grand Prix at Indianapolis.
Rahal's Honda and the Chevrolet of Newgarden violated the minimum car weight rule 14.3.1.1 after they qualified in third and fifth respectively after making the Fast 6.
IndyCars must weigh a minimum of 1,610 pounds (730kg) on road/street courses and short ovals which includes all lubricants, coolants and camera or dummy camera housings.
Rahal will now start 24th while Newgarden will be 25th.
The penalties mean that Pirtek Team Murray ace Matt Brabham moves up two spots and will start the 82-lap race scheduled for 5.30am tomorrow (AEST) from 14th.
Stan Sport is the only way to watch every round of the INDYCAR SERIES. Click here for all the action streaming ad-free, live and on demand.
Revised starting grid
| 1.  Simon Pagenaud | Chevrolet | 01:08.6868 |
| --- | --- | --- |
| 2.  Charlie Kimball | Chevrolet | 01:08.9816 |
| 3.  James Hinchcliffe | Honda | 01:09.2260 |
| 4.  Jack Hawksworth | Honda | 01:09.5141 |
| 5.  Tony Kanaan | Chevrolet | 01:09.2511 |
| 6. Juan Pablo Montoya | Chevrolet | 01:09.2645 |
| 7. Scott Dixon | Chevrolet | 01:09.4010 |
| 8.  Sebastien Bourdais | Chevrolet | 01:09.4436 |
| 9. Mikhail Aleshin | Honda | 01:09.6771 |
| 10.  Will Power | Chevrolet | 01:09.9297 |
| 11.  Max Chilton | Chevrolet | 01:09.3289 |
| 12.  Alexander Rossi | Honda | 01:09.1475 |
| 13. Helio Castroneves | Chevrolet | 01:09.4947 |
| 14.  Matt Brabham | Chevrolet | 01:09.2944 |
| 15.  Ryan Hunter-Reay | Honda | 01:09.5276 |
| 16.  JR Hildebrand | Chevrolet | 01:09.4377 |
| 17.  Carlos Munoz | Honda | 01:09.6457 |
| 18.  Spencer Pigot | Honda | 01:09.4591 |
| 19.  Marco Andretti | Honda | 01:09.7478 |
| 20.  Takuma Sato | Honda | 01:09.4659 |
| 21.  Alex Tagliani | Honda | 01:10.4109 |
| 22.  Conor Daly | Honda | 01:09.4795 |
| 23.  Gabby Chaves | Honda | 01:09.7720 |
| 24.  Graham Rahal | Honda | No time |
| 25.  Josef Newgarden | Chevrolet | No time |