Rosberg on top in Barcelona practice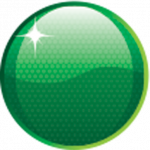 Nico Rosberg edged the Ferrari duo of Sebastian Vettel and Kimi Raikkonen to top Friday practice for the Spanish Grand Prix.
The Mercedes driver posted the fastest lap in the second 90 minute session at the Circuit de Catalunya with a 1:23.922s effort set on soft compound tyres.
Rosberg ended the day just 0.029s quicker than Vettel, who posted his personal best, also on soft tyres, to head opening practice.
The sister Ferrari of Raikkonen produced its quickest time in the morning session leaving the Finn just shy of Vettel.
Raikkonen maintained his pace in Practice 2 to finish just behind Rosberg despite encountering a fuel system issue which forced him back to the garage.
Lewis Hamilton was unable to match the pace of the leaders in either session as the Brit clocked a best 1:24.611s in Practice 1 to claim fourth overall.
Hamilton tested a newly designed MGU-H developed to cure the issues the reigning world champion has suffered at the past two races.
Toro Rosso's Carlos Sainz emerged as the best of the rest in fifth just 1.2s adrift of Rosberg.
The Spaniard pipped Red Bull Racing's Daniel Ricciardo in sixth, while the Australian's new Red Bull team-mate Max Verstappen was eighth 0.2s slower.
The Red Bull duo sandwiched an impressive Fernando Alonso who managed to haul his McLaren to within 1.4s of Rosberg.
The Force Indias of Sergio Perez and Nico Hulkenberg completed the top 10 with Valtteri Bottas the fastest Williams driver in 11th position.
Haas F1's Romain Grosjean struggled to find an optimum set-up which saw the Frenchman wind up in 13th ahead of the top Renault of Kevin Magnussen.
Magnussen's team-mate Jolyon Palmer endured a difficult day as a tyre failure early in Practice 2 brought out the red flags and restricted his running to 16 laps.
He was forced to sit on the sidelines in opening practice as Esteban Ocon contested the session in the Brit's chassis.
Daniil Kvyat was 15th fastest on his return to Toro Rosso a full 1.2s shy of his new team-mate Sainz.
Result: Formula 1 Spanish Grand Prix Practice 2 
| Position | Driver | Car | Time/Gap | Laps |
| --- | --- | --- | --- | --- |
| 1 | Nico Rosberg | Mercedes | 1:23.922s | 35 |
| 2 | Kimi Raikkonen | Ferrari | +0.254s | 31 |
| 3 | Lewis Hamilton | Mercedes | +0.719s | 27 |
| 4 | Sebastian Vettel | Ferrari | +1.095s | 35 |
| 5 | Carlos Sainz | Toro Rosso/Ferrari | +1.209s | 39 |
| 6 | Daniel Ricciardo | Red Bull/Renault | +1.272s | 37 |
| 7 | Fernando Alonso | McLaren/Honda | +1.420s | 31 |
| 8 | Max Verstappen | Red Bull/Renault | +1.453s | 31 |
| 9 | Sergio Perez | Force India/Mercedes | +1.515s | 32 |
| 10 | Nico Hulkenberg | Force India/Mercedes | +1.531s | 35 |
| 11 | Valtteri Bottas | Williams/Mercedes | +1.786s | 30 |
| 12 | Jenson Button | McLaren/Honda | +1.971s | 20 |
| 13 | Romain Grosjean | Haas/Ferrari | +1.977s | 33 |
| 14 | Kevin Magnussen | Renault | +2.322s | 40 |
| 15 | Daniil Kvyat | Toro Rosso/Ferrari | +2.453s | 44 |
| 16 | Felipe Massa | Williams/Mercedes | +2.569s | 36 |
| 17 | Jolyon Palmer | Renault | +2.848s | 16 |
| 18 | Pascal Wehrlein | Manor/Mercedes | +3.038s | 40 |
| 19 | Rio Haryanto | Manor/Mercedes | +3.330s | 39 |
| 20 | Felipe Nasr | Sauber/Ferrari | +3.890s | 40 |
| 21 | Esteban Gutierrez | Haas/Ferrari | +4.283s | 9 |
| 22 | Marcus Ericsson | Sauber/Ferrari | +4.579s | 42 |
Result: Formula 1 Spanish Grand Prix Practice 1
| Position | Driver | Car | Time/Gap | Laps |
| --- | --- | --- | --- | --- |
| 1 | Sebastian Vettel | Ferrari | 1:23.951s | 22 |
| 2 | Kimi Raikkonen | Ferrari | +0.138s | 18 |
| 3 | Nico Rosberg | Mercedes | +0.503s | 34 |
| 4 | Lewis Hamilton | Mercedes | +0.660s | 33 |
| 5 | Daniel Ricciardo | Red Bull/Renault | +1.465s | 25 |
| 6 | Max Verstappen | Red Bull/Renault | +1.634s | 29 |
| 7 | Valtteri Bottas | Williams/Mercedes | +1.721s | 36 |
| 8 | Carlos Sainz | Toro Rosso/Ferrari | +2.127s | 19 |
| 9 | Felipe Massa | Williams/Mercedes | +2.235s | 32 |
| 10 | Fernando Alonso | McLaren/Honda | +2.292s | 18 |
| 11 | Kevin Magnussen | Renault | +2.625s | 30 |
| 12 | Daniil Kvyat | Toro Rosso/Ferrari | +2.632s | 21 |
| 13 | Nico Hulkenberg | Force India/Mercedes | +2.987s | 27 |
| 14 | Sergio Perez | Force India/Mercedes | +3.113s | 9 |
| 15 | Felipe Nasr | Sauber/Ferrari | +3.302s | 27 |
| 16 | Romain Grosjean | Haas/Ferrari | +3.307s | 17 |
| 17 | Esteban Gutierrez | Haas/Ferrari | +3.332s | 18 |
| 18 | Marcus Ericsson | Sauber/Ferrari | +3.441s | 24 |
| 19 | Jenson Button | McLaren/Honda | +3.659s | 19 |
| 20 | Pascal Wehrlein | Manor/Mercedes | +4.133s | 29 |
| 21 | Rio Haryanto | Manor/Mercedes | +5.101s | 34 |
| 22 | Esteban Ocon | Renault | | 6 |