DJR Team Penske to run MightyMite livery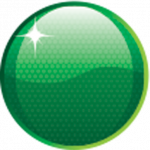 The rolling livery policy at DJR Team Penske will continue with both Falcons set to carry the Three Threes MightyMite brand at the Woodstock Winton Super Sprint from May 20-22.
After previously decorating the underside of the rear wing on the Queensland Falcons, MightyMite steps up as primary sponsor on the machines of Scott Pye and Fabian Coulthard.
The switch continues the squad's regular rotational sponsorship approach.
Both Fords were adorned in the Penske company's MTU Detroit Diesel brand at Barbagallo last weekend.
The team's co-owner Dick Johnson said the Three Threes company shared similar synergies to the Queensland-based operation.
"Our team shares very similar values with the owners of the MightyMite product," Johnson said.
"Both companies have worked very hard over many years to gain success in their chosen field.
"The Three Threes Company is a fifth-generation family business and it's fully Australian owned.
"They take pride in the quality of their food products and the 'Fuel 4 Fun' theme used for MightyMite is a perfect fit for our team in the V8 Supercars
MightyMite director Michael McAlpine said the company had focussed its marketing towards action sports.
"Supercars is a great platform for the brand and the team at DJR Team Penske has really embraced how we want to promote MightyMite," McAlpine said.
"The uniquely Australian image of the brand and our 'Fuel 4 Fun' signature will be a major push this year.
"Although the MightyMite brand has been featured before on both the DJR Team Penske cars, to have the full livery package at Winton will be a highlight of the Championship and our marketing strategy."