Grosjean eyeing Haas NASCAR outing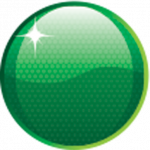 Romain Grosjean is eager to contest a NASCAR Sprint Cup race with Stewart-Haas Racing, the sister operation to the Haas Formula 1 team.
Speculation linking the Frenchman to a possible one-off NASCAR drive has increased with Stewart-Haas Racing reportedly keen to enter Grosjean into a Sprint Cup race.
Grosjean, who joined the new Haas F1 operation this season, has now confirmed his interest, although fitting a race into his packed F1 schedule is likely to provide a potential stumbling block.
However, the 30-year-old says he would prefer to make his debut on a road course, with events at Sonoma (June 26) and Watkins Glen (August 7) conveniently avoiding any potential clashes with F1.
"Definitely I want to do it," Grosjean told reporters.
"The cars are heavier and more powerful, the brakes don't look to be the best brakes in the world, there's a lot of contact as well.
"A few things to learn. But why not? It's fun.
"It's something we discussed since day one and it would be a great experience.
"When it happens, I don't know. With 21 (F1) races it is quite tight.
"You don't want to start on an oval, I wouldn't be very comfortable.
"We will find what is possible to do."
Stewart-Haas Racing currently fields a maximum four car entry in the NASCAR Sprint Cup for Tony Stewart, Kevin Harvick, Kurt Busch and Danica Patrick.
Grosjean will kick off his Spanish Grand Prix campaign today in opening practice, which begins at 1800 AEST.