NASCAR issues fine, penalty to Busch's crew chief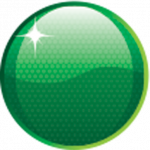 The crew chief for NASCAR Sprint Cup champion Kyle Busch has been hit with heavy penalties after the Joe Gibbs team were found to have breached wheel nut regulations.
Following Busch's Kansas win last weekend, NASCAR have issued Adam Stevens with a $20,000 fine and suspended him from all NASCAR Series points events until May 18.
The penalties came under sections 12:1 (actions detrimental to stock car racing), 10.11.3 (pit road equipment) and 12.5.3.4.1 (which outlines the P3 level penalty) of the NASCAR rules.
Stevens has also been placed on probation until the end of the year.
Josh Leslie, the front tyre changer on the #18 Toyota, will also have to serve a suspension this weekend.
The lug nut was found not to be secured safely after he edged out Kevin Harvick at Kansas.
Joe Gibbs Racing has indicated that it does not intend to appeal the penalties.
"The 18 team utilised unaltered stock lug nuts during Saturday night's NASCAR Sprint Cup Series race at Kansas Speedway and each wheel had all five lug nuts attached to the wheel at the conclusion of the race.
"The team does acknowledge that not all lug nuts were tightened to the wheel."