FIA blocks Piquet Jr. Formula 3 return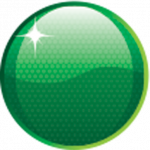 Nelson Piquet Jr. will no longer compete in this weekend's European Formula 3 Championship meeting at Pau following a decision from the FIA.
The world motorsport governing body has blocked the Brazilian's planned return to competitive F3 action with Carlin on the grounds that 'it is against the spirit of the championship'.
The 30-year-old reigning Formula E champion's bid to race was rejected by the FIA following an E-vote.
The FIA's decision is supported by Article 4.7 of the FIA Formula 3 European Championship Sporting Regulations, which states "any driver application to participate in the championship will be studied by the FIA and accepted or rejected at its absolute discretion."
Carlin had elected to field the 2004 British F3 champion and former Formula 1 driver to aid the development of its current drivers Alessio Lorandi, Ryan Tveter and Peter Li Zhi Cong.
"We cannot deny that we were pleased that a driver with the talent and the achievements of Nelson Piquet Jr has expressed a desire to race in a round of the FIA F3 European Championship at a prestigious circuit such as Pau," said FIA Single Seater Commission President Stefano Domenicali.
"However, we must keep in mind the spirit of the championship – as one of the primary steps on the ladder to F1.
"Therefore, we decided that we could not accept the application presented by Carlin.
"This season the FIA introduced new eligibility criteria with the specific intent to define the characteristics of the FIA F3 European Championship more precisely. Today's decision is a logical consequence of these measures."