Ferrari boss expects Spanish GP victory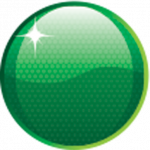 Ferrari president Sergio Marchionne believes the Maranello team has everything in place to score its first victory of the year at this weekend's Spanish Grand Prix.
The Italian squad has suffered a difficult start to the season having been struck by a combination of mechanical issues and race destroying incidents.
As a result, Mercedes has enjoyed an unrivalled start to the new campaign with Nico Rosberg winning the opening four races.
Ferrari's indifferent start to the year has seen Sebastian Vettel slip to fifth in the standings, while Kimi Raikkonen maintains third, 57 points adrift of Rosberg.
Marchionne has earmarked this weekend's Spanish Grand Prix as an opportunity for his squad to turn around its fortunes.
Ferrari showed strong pace at the Barcelona circuit in pre-season testing when it topped five of the eight test days in February.
"I am confident," said Marchionne.
"Sunday will be an important day. So far, much of it (the poor start to the year) was down to bad luck, but the season has just begun.
"I expect us to win shortly, starting with Spain.
"I'm very satisfied with both Vettel and Raikkonen. The only thing that hasn't worked well is luck."
Opening practice for the Spanish Grand Prix is scheduled for Friday at 1800 AEST.