Ex-Johnson/Bowe Falcon joins Kumho V8 grid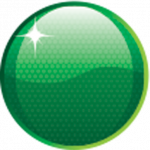 A Ford EL Falcon once raced by Dick Johnson and John Bowe will join an expanded 18 car grid for the second round of the Kumho V8 Touring Cars at Winton next week.
The Falcon, piloted by the former Australian touring car champions at the 1997 Primus 1000 at Mount Panorama, will return to competitive action at the rural Victorian circuit with Troy Stapleton at the wheel.
The Victorian racer is a new addition to the grid as the series joins the Virgin Australia Supercars Championship support bill for the first time this season.
Also set to make his Kumho V8 debut is Victorian saloon car racer David Wright, who will campaign an ex-Jason Bright Ford Performance Racing BF Falcon.
A competitive field is set to tackle the Woodstock Winton Super Sprint headed by series leader Taz Douglas, who will split his duties in the Dunlop Series this year.
Douglas leads the standings with a 32 point margin over Bryce Fullwood, courtesy of his round win at Sandown last month.
Fullwood is not scheduled to compete in the category next week.
Tyler Greenbury will head to Winton third in the standings after his strong start to the new season for Image Racing.
Meanwhile, Dunlop Series regular Matt Chahda will make his first Kumho appearance this year in a ex-Britek BA Falcon driven by Jack Sipp at the opening round.
As a result, Sipp will drive a Matt Stone Racing VE Commodore at Winton.
The Kumho V8 Touring Cars will tackle two, 20-minute practice sessions on Friday May 20.
Qualifying and the opening race will take place on Saturday May 21, followed by two further races on Sunday May 22.
Kumho V8 Touring Cars Winton Super Sprint Entry List
| | | | | | | | |
| --- | --- | --- | --- | --- | --- | --- | --- |
| Car # | Class | SPONSOR | COMPETITOR | DRIVER | State | VEHICLE | CC |
| 5 | Priv | Haymans Virginia/JCH Electrical | Jason Heck | Jason Heck | QLD | Ford Falcon BF | 5000 |
| 6 | Pro | 501 Performance | 501 Performance | David Wright | VIC | Ford Falcon BF | 5000 |
| 7 | Priv | MoComm Msports Communications | Jim Pollicina | Jim Pollicina | NSW | Commodore VE | 5000 |
| 8 | Priv | Poco/Simons Earthworks | Steve Briffa | Steve Briffa | NSW | Commodore VZ | 5000 |
| 11 | Priv | Kenwood Homes | Michael Anderson | Michael Anderson | NSW | Ford Falcon BF | 5000 |
| 13 | Pro | Image Racing/Lubrimaxx | Image Racing | Tyler Greenbury | QLD | Ford Falcon BF | 5000 |
| 14 | Pro | Brad Jones Racing | Brad Jones Racing | Joshua Smith | QLD | Commodore VE ll | 5000 |
| 15 | Pro | Penrite/Car Advice | Rsport Race Engineering | Emily Duggan | NSW | Commodore VE | 5000 |
| 16 | Pro | Image Racing/Lubrimaxx | Leigh Moran | Leigh Moran | VIC | Ford Falcon BA | 5000 |
| 17 | Priv | Newton Motorsport/Petewell Engineering | Troy Stapleton | Troy Stapleton | VIC | Ford Falcon EL | 5000 |
| 18 | Priv | Cavalier Homes | Amin Chahda | Matt Chahda | VIC | Ford Falcon BA | 5000 |
| 25 | Priv | Savs Auto Electric/Westco Equip | Dean Kovacevich | Dean Kovacevich | WA | Commodore VE | 5000 |
| 37 | Priv | Tempest Solutions Air & Mechanical | Jim Pollicina | Anthony Loscialpo | NSW | Commodore VE | 5000 |
| 39 | Pro | Vectra Corp/Lubrimaxx | Matt Stone Racing | Chris Smerdon | SA | Ford Falcon FG | 5000 |
| 45 | Pro | SA Racing Logist/THR Developments | THR Developments | Taz Douglas | VIC | Commodore VE | 5000 |
| 66 | Pro | Unichip Dynomotive | Matt Stone Racing | Jack Sipp | QLD | Commodore VE | 5000 |
| 75 | Priv | BSTRONG ELECTRICAL/Kirra Auto | Brendan Strong | Brendan Strong | NSW | Commodore VZ | 5000 |
| 88 | Priv | Simon's Earthworks/WARLORD | Steve Briffa | Simon Emerzidis | NSW | Commodore VZ | 5000 |