GT Academy winner eager for Silverstone return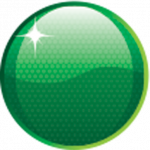 Australia's GT Academy winner Matt Simmons will return to the venue where his motor racing career started for this weekend's second round of the Blancpain Endurance Series at Silverstone.
The former postman from Brisbane heads to the Northamptonshire circuit where just 10 months ago he fought off a selection of the world's best gamers to lift the 2015 GT Academy title.
Simmons' whirlwind journey into professional motor racing saw the Queenslander make his debut in the Blancpain Endurance Series opener at Monza last month.
After hauling the GT-R GT3, alongside Sean Walkinshaw and Romain Sarazin, to 30th in a 57 car field, Simmons is eagerly awaiting an opportunity to perform on a familiar track.
Since Monza, the young Aussie has undergone a thorough preparation program ahead of the visit to Silverstone, which he hopes will pay off come Sunday's race.
"Monza was an incredible weekend. To finish our first international race was a special moment," said Simmons.
"It didn't come easy, we were faced with a lot of challenges but that's motorsport. We became stronger as a team and will take everything we learned into the next race at Silverstone.
"After Monza, I have been focusing on my preparation for Silverstone back in the UK. Having the access to a massive support team at Pro Performance, NISMO Lab and Bedford, it feels like a mini driver development program.
"Silverstone will always be a special place for me. It's where my life changed forever and my racing journey began.
"I know I will be using all of my past race experience here to get up to speed in the GT-R Nismo GT3 as quickly as possible.
"My preparation couldn't be better going into the Silverstone race weekend. I feel very positive we can build off our first race and continue the charge to the front."
Simmons will be joined at the event by V8 Supercars star Shane Van Gisbergen, who will once again team up with the Garage 59 McLaren squad after taking victory at Monza.
Queenslander Liam Talbot will also be eager for a positive result after his Kessel Racing Ferrari 458 GT3 retired in the early stages in Italy before the Brisbane driver's stint.
Sunday's race at Silverstone is scheduled to begin at 2300 AEST.
VIDEO: Matt Simmons' professional motor racing debut at Monza