Piquet Jr. to make surprise F3 return at Pau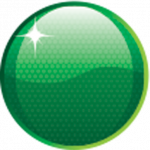 Nelson Piquet Jr. is set to make a surprise return to top level Formula 3 competition at this weekend's Pau Grand Prix.
The reigning Formula E champion will join the renowned Carlin squad for the prestigious street circuit event which acts as the third round of the FIA European Formula 3 Championship.
The 30-year-old has been drafted into the squad to offer experience to the team's F3 drivers Ryan Tveter, Alessio Lorandi and Peter Li.
The race will be his first competitive F3 outing since 2004 when he stormed to the British F3 title driving for family team Piquet Sports.
Carlin is also hoping to secure an entry for Piquet Jr. at the iconic Macau Grand Prix in November.
The former Renault Formula 1 driver impressed Carlin in a one-off drive in Indy Lights at Toronto last year.
"I'm really excited to get back behind the wheel of a Formula 3 car, which holds so many great memories for me," said Piquet Jr.
"I had a great time working with Carlin in the Indy Lights car in Toronto last year, and I'm happy to help the team again this weekend in Pau.
"Any experience gained on street circuits is beneficial for my Formula E campaign and I relish the challenge of adapting to another category this season."
Team boss Trevor Carlin says the Brazilian's proven credentials will be a benefit to the squad at Pau.
"Nelson is a real racer. He's unafraid of competition at any level and is reminiscent of the era of drivers like Jim Clark who would take part in races from various categories, just for the love of racing," said Carlin.
"Nelson really impressed the team last season when he jumped into an unfamiliar Indy Lights car and put the car on pole on a track he had never visited before.
"His championship winning credentials in Formula E perfectly reflect his talent on street circuits.
"We believe he will be a great asset to the team and our young drivers this weekend and we look forward to working with him in Pau and hopefully again in Macau later this year."