IndyCar eyes China for post-season race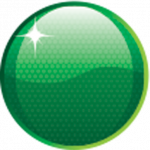 IndyCar has flagged the possibility of a non-championship event in Beijing following the completion of the 2016 Verizon Series.
IndyCar chief executive Mark Miles confirmed in a statement that the proposed event would be staged in October following the season finishing at Sonoma on September 18.
Miles has stressed, however, that a number of issues need to be sorted and any green light is still a way off.
It is believed that IndyCar will need to make a final decision by early June following the hectic Indianapolis month of May.
IndyCar previously tried valiantly for the series to gain a foothold in the Chinese market before being forced to cancel plans for a race in Qingdao in 2012.
Problems arose when the promoter wanted to shift the time and location of the proposed street race.
Meanwhile IndyCar remains hopeful that a replacement will be found for the aborted Boston street race which was scheduled for September 4.
The series remains firm that the two most likely options to take-up the vacant penultimate round are Watkins Glen and Gateway International Raceway.