Verstappen 'losing sleep' ahead of Red Bull debut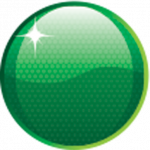 Max Verstappen says he has not slept in three days as he counts down for his Red Bull Racing debut at this weekend's Spanish Grand Prix.
The teenager will make his maiden outing for the Milton Keynes operation at Barcelona following a much publicised promotion from Toro Rosso, which has seen Daniil Kvyat demoted to the sister Red Bull team.
Verstappen stepped up his preparations with a visit to the team's Milton Keynes base last week, where he undertook simulator duties to ease his transition to the RB12.
"To be honest, I think I haven't slept for three nights," Verstappen told Dutch television.
"I was very motivated to go directly to the team, because you know it is a top team where you have a better chance to reach the podium.
"When I got there, I actually couldn't stop; lots of simulator work and spending as much time with the team as possible."
The 18-year-old heads to Spain with limited expectations and admits it could take two or three race weekend before he feels settled in the RB12.
"In every car you want to do your best," Verstappen added.
"You have a very good team-mate (Daniel Ricciardo), of course, who has proven that he's really quick.
"I try to learn as much as possible, because you are getting in a new car within the season and that's not easy.
"But I have a lot of engineers around me who are helping me with that, and hopefully within a couple of weekends I can get some good results."
Verstappen will experience the Red Bull RB12 for the first time in Friday practice, which is scheduled to begin at 1800 AEST.