Quinn pledges $1 million to Kiwi Driver Fund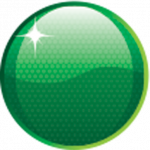 Entrepreneur Tony Quinn has committed one million dollars to the Kiwi Driver Fund which aims to help talented New Zealanders through the motor racing ranks.
The Gold Coast-based Scotsman will pledge an annual sum of $50,000 NZD ($46,400 AUD) over a 20-year period.
The Kiwi Driver Fund was set up last year in a bid to help aspiring young local drivers in the wings and slicks Toyota Racing Series.
Governed by independent and appointed trustees, the fund supported Brendon Leitch, James Munro and Taylor Cockerton in the championship last season.
The fund considers applications from drivers prior to the commencement of the championship with successful applicants awarded financial support to compete in the series.
Quinn has a well known passion for New Zealand motorsport as owner and builder of the Highlands Motorsport Park complex in the South Island and the recent acquisition of Hampton Downs in the North Waikato.
"There is a depth of natural talent in New Zealand that is fostered on many different levels around the sport to create something incomparable around the world – is there something in the water?," Quinn said.
"I feel as guardians of the sport, we should be doing what we can to assist these young Kiwis and their journey to the world stage."
Toyota New Zealand motorsport manager Steve Boyce believes Quinn's contribution will make noticeable difference to local up and coming racers.
"Tony Quinn's commitment to developing young Kiwi drivers is greatly appreciated," said Boyce.
"We know it's not easy financially for drivers to step up from the lower motorsport classes to do a full season of the Toyota Racing Series, so making more funding available for talented young drivers who mightn't have the opportunity otherwise is a great help."