Audi springs surprise at Spa 6 Hours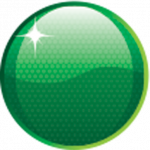 Oliver Jarvis has guided Audi to a shock victory in the Spa 6 Hours in a hectic second round of the World Endurance Championship at the famous Belgian track.
Jarvis took maximum points in the #8 R18 e-tron quattro to take his first LMP1 win for Audi alongside co-drivers Lucas di Grassi and Loic Duval.
The winning machine registered a two-lap victory over a Porsche's #2 919 with Romain Dumas crippled by hybrid problems.
Alex Imperatori completed an unlikely podium in the Rebellion in one of the most dramatic WEC races in history ahead of the sister car driven by Nick Heidfeld.
Marcel Fassler was fifth in the #7 Audi while James Rossiter was sixth in the Bykolles machine.
"We certainly didn't have the pace to win it but we had the luck and the others had the misfortune," Jarvis said.
Jarvis inherited the lead when the Toyota TS050 of Kazuki Nakajima was stricken with engine failure while it occupied a one lap lead.
There was drama throughout the journey with Jarvis wheeled into the garage inside the last hour for repairs to its rear with the stoppage costing him one of his three laps ahead of the field.
A front left puncture while Timo Bernhard was at the wheel of the #1 Porsche saw the defending World Champions endure a problematic race which led to a second puncture.
The pole-winning Porsche shared by Brendon Hartley and Mark Webber was then forced into the garage for a gearbox change for a lengthy period leaving it classified in 27th position, the last of the classified runners.
After a mighty fight in LMP2, the Signatech Nissan-powered Alpine driven by Nicolas Lapierre took the lead with four minutes remaining to score thrilling victory after a three-car fight.
Davide Rigon won the GTE Pro class in the Ferrari after gaining the lead with less than 10 minutes remaining after James Calado was wheeled into the pit garage with engine issues in the sister #51 AF Corse Ferrari.
Ford realised its maiden podium in the championship with the Chip Ganassi Racing GT of Marino Franchitti, Harry Tincknell and Andy Priaulx finishing second.
Pedro Lamy, Mathias Lauda and Paul Dalla Lana saluted in the GTE Am class in the Aston Martin Vantage.
The race was red flagged approaching the final hour when Stefan Mucke was involved in a heavy crash at Eau Rouge destroying his #66 Ford GT.
Mucke was checked at the medical centre and escaped with heavy bruising.
"I feel okay and it is good to know we have a strong car. Thank you to the team for building me a safe car," Mucke said.
VIDEO: Race Highlights

See below for full results
| | | | | |
| --- | --- | --- | --- | --- |
| 1 | L.di Grassi/L.Duval/O.Jarvis | Audi | 160 | 6:00:32.11 |
| 2 | R.Dumas/N.Jani/M.Lieb | Porsche | 158 | 2 Laps |
| 3 | M.Tuscher/D.Kraihamer/A.Imperatori | Rebellion/AER | 156 | 4 Laps |
| 4 | N.Prost/N.Piquet Jr./N.Heidfeld | Rebellion/AER | 155 | 5 Laps |
| 5 | M.Fassler/A.Lotterer/B.Treluyer | Audi | 155 | 5 Laps |
| 6 | S.Trummer/O.Webb/J.Rossiter | CLM/AER | 151 | 9 Laps |
| 7 | G.Menezes/N.Lapierre/S.Richelmi | Alpine/Nissan | 151 | 9 Laps |
| 8 | R.Dalziel/L.Derani/C.Cumming | Ligier/Nissan | 151 | 9 Laps |
| 9 | M.Rao/R.Bradley/R.Merhi | ORECA/Nissan | 151 | 9 Laps |
| 10 | R.Gonzalez/F.Albuquerque/B.Senna | Ligier/Nissan | 151 | 9 Laps |
| 11 | R.Rusinov/N.Berthon/R.Rast | ORECA/Nissan | 150 | 10 Laps |
| 12 | S.Dolan/G.van der Garde/J.Dennis | Gibson/Nissan | 148 | 12 Laps |
| 13 | S.Sharp/E.Brown/J.van Overbeek | Ligier/Nissan | 146 | 14 Laps |
| 14 | D.Rigon/S.Bird | Ferrari | 145 | 15 Laps |
| 15 | T.Graves/W.Stevens/J.Jakes | ORECA/Nissan | 144 | 16 Laps |
| 16 | M.Franchitti/A.Priaulx/H.Tincknell | Ford | 144 | 16 Laps |
| 17 | R.Stanaway/F.Rees/J.Adam | Aston Martin | 144 | 16 Laps |
| 18 | R.Lietz/M.Christensen | Porsche | 142 | 18 Laps |
| 19 | P.D.Lana/P.Lamy/M.Lauda | Aston Martin | 140 | 20 Laps |
| 20 | F.Perrodo/E.Collard/R.Aguas | Ferrari | 139 | 21 Laps |
| 21 | Y.Yamagishi/P.Ragues/P.Ruberti | Chevrolet | 139 | 21 Laps |
| 22 | C.Ried/W.Henzler/J.Camathias | Porsche | 139 | 21 Laps |
| 23 | M.Wainwright/A.Carroll/B.Barker | Porsche | 138 | 22 Laps |
| 24 | V.Petrov/K.Ladygin/V.Shaytar | BR Engineering/Nissan | 136 | 24 Laps |
| 25 | K.Al Qubaisi/D.Hansson/P.Long | Porsche | 136 | 24 Laps |
| 26 | A.Davidson/S.Buemi/K.Nakajima | Toyota | 114 | 46 Laps |
| 27 | T.Bernhard/M.Webber/B.Hartley | Porsche | 112 | 48 Laps |
| – | D.Cheng/H-Pin Tung/N.Panciatici | Alpine/Nissan | 143 | Retirement |
| – | G.Bruni/J.Calado | Ferrari | 140 | Retirement |
| – | N.Minassian/M.Mediani/D.Markozov | BR Engineering/Nissan | 123 | Retirement |
| – | B.Johnson/S.Mucke/O.Pla | Ford | 100 | Retirement |
| – | S.Sarrazin/M.Conway/K.Kobayashi | Toyota | 87 | Retirement |
| – | N.Leventis/D.Watts/J.Kane | Gibson/Nissan | 78 | Retirement |
| – | N.Thiim/M.Sorensen/D.Turner | Aston Martin | 40 | Retirement |
Points standings
| | | |
| --- | --- | --- |
| Pos | Driver | Points |
| 1 | Marc Lieb | 43 |
| 1 | Neel Jani | 43 |
| 1 | Romain Dumas | 43 |
| 2 | Alex Imperatori | 30 |
| 2 | Dominik Kraihamer | 30 |
| 2 | Matheo Tuscher | 30 |
| 3 | Loic Duval | 25 |
| 3 | Lucas di Grassi | 25 |
| 3 | Oliver Jarvis | 25 |
| 4 | Nicolas Prost | 24 |
| 4 | Nelson Piquet Jr. | 24 |
| 4 | Nick Heidfeld | 24 |
| 5 | Kamui Kobayashi | 18 |
| 5 | Mike Conway | 18 |
| 5 | Stephane Sarrazin | 18 |
| 6 | Chris Cumming | 12 |
| 6 | Pipo Derani | 12 |
| 6 | Ryan Dalziel | 12 |
| 7 | Bruno Senna | 11 |
| 7 | Felipe Albuquerque | 11 |
| 7 | Ricardo Gonzalez | 11 |
| 8 | Andre Lotterer | 11 |
| 8 | Benoit Treluyer | 11 |
| 8 | Marcel Fassler | 11 |
| 9 | Gustavo Menezes | 10 |
| 9 | Nicholas Lapierre | 10 |
| 9 | Stephane Richelmi | 10 |
| 10 | James Rossiter | 8.5 |
| 10 | Oliver Webb | 8.5 |
| 10 | Simon Trummer | 8.5 |
| 11 | Nathanael Berthon | 6.5 |
| 11 | Rene Rast | 6.5 |
| 11 | Roman Rusinov | 6.5 |
| 12 | Matt Rao | 3 |
| 12 | Richard Bradley | 3 |
| 12 | Roberto Merhi | 3 |
| 13 | Danny Watts | 2 |
| 13 | Jonny Kane | 2 |
| 13 | Nick Leventis | 2 |
| 14 | Brendon Hartley | 1.5 |
| 14 | Mark Webber | 1.5 |
| 14 | Timo Bernhard | 1.5 |
| 15 | Anthony Davidson | 1 |
| 15 | Ed Brown | 1 |
| 15 | Johannes van Overbeek | 1 |
| 15 | Kazuki Nakajima | 1 |
| 15 | Kirill Ladygin | 1 |
| 15 | Scott Sharp | 1 |
| 15 | Sebastien Buemi | 1 |
| 15 | Victor Shaytar | 1 |