Kyle Busch scores first Kansas win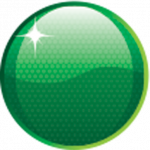 Defending Sprint Cup champion Kyle Busch has put his Kansas hoodoo behind him with victory in the GoBowling 400.
The win may have been the third of the season, but after a succession of DNFs at Kansas, this one was a welcomed one for the Toyota driver.
With the win, Busch now needs victories at just Pocono and Charlotte to have won at every active track in the circuit. Those tracks are coming up over the next few weeks.
Busch was in the mix throughout the race, but when the chance came to take the lead from Martin Truex Jr., he never looked back.
"This is pretty big – man, there's been a lot of rough days here at Kansas, that's for sure," Busch said."
"A lot of good ones too, but I just can't say enough about this team and everyone on this M&M's Camry. This thing was awesome tonight. At the beginning and middle part of the race we weren't great, but Adam Stevens (crew chief) and the guys, they just kept working on it."
Truex Jr. was the car to beat, but after dominated with 172 laps out front, a loose wheel forced an unscheduled stop and he went a lap down and eventually finished 14th.
Despite starting back in 26th, Kevin Harvick had a great race to finish in the runner-up spot.
On a good night for the Busch family, Kurt Busch was third followed by Matt Kenseth and Ryan Blaney.
The big incident of the evening came when Denny Hamlin collided with Kyle Larson (35th) on Lap 241. The Team Penske pair of Brad Keselowski and Joey Logano were also were involved in the crash. Both Logano and Hamlin immediately wheeled their entries to the garage.
RESULTS: GoBowling 400 – Kansas Speedway
| | | | | | | | | | |
| --- | --- | --- | --- | --- | --- | --- | --- | --- | --- |
| POS. | CAR # | DRIVER | MAKE | START | LAPS | LAPS LED | FINAL STATUS | POINTS | BONUS POINTS |
| 1 | 18 | Kyle Busch | Toyota | 6 | 267 | 69 | Running | 44 | 4 |
| 2 | 4 | Kevin Harvick | Chevrolet | 26 | 267 | 0 | Running | 39 | 0 |
| 3 | 41 | Kurt Busch | Chevrolet | 4 | 267 | 0 | Running | 38 | 0 |
| 4 | 20 | Matt Kenseth | Toyota | 2 | 267 | 3 | Running | 38 | 1 |
| 5 | 21 | Ryan Blaney | Ford | 7 | 267 | 0 | Running | 36 | 0 |
| 6 | 3 | Austin Dillon | Chevrolet | 17 | 267 | 0 | Running | 35 | 0 |
| 7 | 31 | Ryan Newman | Chevrolet | 8 | 267 | 0 | Running | 34 | 0 |
| 8 | 47 | AJ Allmendinger | Chevrolet | 29 | 267 | 0 | Running | 33 | 0 |
| 9 | 24 | Chase Elliott | Chevrolet | 13 | 267 | 0 | Running | 32 | 0 |
| 10 | 2 | Brad Keselowski | Ford | 5 | 267 | 3 | Running | 32 | 1 |
| 11 | 19 | Carl Edwards | Toyota | 12 | 267 | 0 | Running | 30 | 0 |
| 12 | 14 | Tony Stewart | Chevrolet | 16 | 267 | 12 | Running | 30 | 1 |
| 13 | 17 | Ricky Stenhouse Jr | Ford | 9 | 267 | 0 | Running | 28 | 0 |
| 14 | 78 | Martin Truex Jr | Toyota | 1 | 267 | 172 | Running | 29 | 2 |
| 15 | 88 | Dale Earnhardt Jr | Chevrolet | 22 | 267 | 0 | Running | 26 | 0 |
| 16 | 5 | Kasey Kahne | Chevrolet | 27 | 267 | 0 | Running | 25 | 0 |
| 17 | 48 | Jimmie Johnson | Chevrolet | 15 | 267 | 0 | Running | 24 | 0 |
| 18 | 43 | Aric Almirola | Ford | 19 | 265 | 0 | Running | 23 | 0 |
| 19 | 15 | Clint Bowyer | Chevrolet | 33 | 265 | 0 | Running | 22 | 0 |
| 20 | 10 | Danica Patrick | Chevrolet | 23 | 265 | 2 | Running | 22 | 1 |
| 21 | 13 | Casey Mears | Chevrolet | 31 | 265 | 0 | Running | 20 | 0 |
| 22 | 44 | Brian Scott | Ford | 28 | 265 | 0 | Running | 19 | 0 |
| 23 | 7 | Regan Smith | Chevrolet | 32 | 265 | 1 | Running | 19 | 1 |
| 24 | 34 | Chris Buescher | Ford | 25 | 265 | 0 | Running | 17 | 0 |
| 25 | 6 | Trevor Bayne | Ford | 10 | 264 | 0 | Running | 16 | 0 |
| 26 | 1 | Jamie McMurray | Chevrolet | 21 | 264 | 0 | Running | 15 | 0 |
| 27 | 16 | Greg Biffle | Ford | 20 | 264 | 0 | Running | 14 | 0 |
| 28 | 95 | Michael McDowell | Chevrolet | 30 | 264 | 0 | Running | 13 | 0 |
| 29 | 23 | David Ragan | Toyota | 34 | 264 | 1 | Running | 13 | 1 |
| 30 | 83 | Matt DiBenedetto | Toyota | 24 | 264 | 1 | Running | 12 | 1 |
| 31 | 38 | Landon Cassill | Ford | 35 | 264 | 0 | Running | 10 | 0 |
| 32 | 46 | Michael Annett | Chevrolet | 39 | 260 | 0 | Running | 9 | 0 |
| 33 | 55 | Reed Sorenson | Chevrolet | 40 | 257 | 0 | Running | 8 | 0 |
| 34 | 32 | Joey Gase | Ford | 38 | 257 | 0 | Running | 0 | 0 |
| 35 | 42 | Kyle Larson | Chevrolet | 18 | 252 | 0 | Accident | 6 | 0 |
| 36 | 30 | Josh Wise | Chevrolet | 36 | 245 | 0 | Suspension | 5 | 0 |
| 37 | 11 | Denny Hamlin | Toyota | 3 | 240 | 0 | Accident | 4 | 0 |
| 38 | 22 | Joey Logano | Ford | 14 | 240 | 3 | Accident | 4 | 1 |
| 39 | 98 | Cole Whitt | Chevrolet | 37 | 212 | 0 | Running | 2 | 0 |
| 40 | 27 | Paul Menard | Chevrolet | 11 | 129 | 0 | Engine | 1 | 0 |
STANDINGS
| | | | | | | | | |
| --- | --- | --- | --- | --- | --- | --- | --- | --- |
| POS | DRIVER | POINTS | BEHIND | STARTS | WINS | TOP 5 | TOP 10 | DNF |
| 1 | Kevin Harvick | 390 | Leader | 11 | 1 | 5 | 9 | 0 |
| 2 | Kyle Busch | 386 | -4 | 11 | 3 | 9 | 9 | 1 |
| 3 | Carl Edwards | 367 | -23 | 11 | 2 | 5 | 8 | 1 |
| 4 | Jimmie Johnson | 353 | -37 | 11 | 2 | 5 | 6 | 0 |
| 5 | Kurt Busch | 350 | -40 | 11 | 0 | 3 | 9 | 0 |
| 6 | Brad Keselowski | 332 | -58 | 11 | 2 | 3 | 6 | 0 |
| 7 | Joey Logano | 320 | -70 | 11 | 0 | 3 | 6 | 2 |
| 8 | Austin Dillon | 307 | -83 | 11 | 0 | 3 | 6 | 0 |
| 9 | Dale Earnhardt Jr | 305 | -85 | 11 | 0 | 4 | 5 | 2 |
| 10 | Martin Truex Jr | 303 | -87 | 11 | 0 | 1 | 4 | 0 |
| 11 | Chase Elliott | 303 | -87 | 11 | 0 | 3 | 7 | 1 |
| 12 | Jamie McMurray | 276 | -114 | 11 | 0 | 1 | 2 | 0 |
| 13 | Denny Hamlin | 273 | -117 | 11 | 1 | 3 | 4 | 2 |
| 14 | Matt Kenseth | 269 | -121 | 11 | 0 | 1 | 3 | 2 |
| 15 | AJ Allmendinger | 265 | -125 | 11 | 0 | 1 | 3 | 0 |
| 16 | Ryan Blaney | 255 | -135 | 11 | 0 | 1 | 4 | 1 |
| 17 | Ryan Newman | 253 | -137 | 11 | 0 | 0 | 3 | 1 |
| 18 | Kasey Kahne | 249 | -141 | 11 | 0 | 1 | 3 | 1 |
| 19 | Ricky Stenhouse Jr | 246 | -144 | 11 | 0 | 1 | 2 | 1 |
| 20 | Trevor Bayne | 244 | -146 | 11 | 0 | 1 | 2 | 0 |
| 21 | Kyle Larson | 203 | -187 | 11 | 0 | 1 | 2 | 2 |
| 22 | Aric Almirola | 203 | -187 | 11 | 0 | 0 | 0 | 2 |
| 23 | Paul Menard | 202 | -188 | 11 | 0 | 0 | 1 | 3 |
| 24 | Greg Biffle | 202 | -188 | 11 | 0 | 0 | 0 | 2 |
| 25 | Danica Patrick | 188 | -202 | 11 | 0 | 0 | 0 | 3 |
| 26 | Clint Bowyer | 182 | -208 | 11 | 0 | 0 | 2 | 1 |
| 27 | Landon Cassill | 180 | -210 | 11 | 0 | 0 | 0 | 0 |
| 28 | Casey Mears | 169 | -221 | 11 | 0 | 0 | 0 | 0 |
| 29 | Brian Scott | 161 | -229 | 11 | 0 | 0 | 0 | 0 |
| 30 | Regan Smith | 146 | -244 | 11 | 0 | 0 | 1 | 1 |
| 31 | Matt DiBenedetto | 140 | -250 | 11 | 0 | 0 | 1 | 2 |
| 32 | David Ragan | 137 | -253 | 11 | 0 | 0 | 0 | 2 |
| 33 | Michael McDowell | 133 | -257 | 10 | 0 | 0 | 0 | 0 |
| 34 | Chris Buescher | 118 | -272 | 11 | 0 | 0 | 0 | 2 |
| 35 | Michael Annett | 99 | -291 | 11 | 0 | 0 | 0 | 1 |
| 36 | Cole Whitt | 88 | -302 | 9 | 0 | 0 | 0 | 2 |
| 37 | Tony Stewart | 87 | -303 | 3 | 0 | 0 | 1 | 0 |
| 38 | Brian Vickers | 86 | -304 | 5 | 0 | 0 | 1 | 1 |
| 39 | Michael Waltrip | 42 | -348 | 2 | 0 | 0 | 0 | 0 |
| 40 | Josh Wise | 39 | -351 | 9 | 0 | 0 | 0 | 3 |
| 41 | Jeffrey Earnhardt | 36 | -354 | 6 | 0 | 0 | 0 | 0 |
| 42 | Bobby Labonte | 34 | -356 | 2 | 0 | 0 | 0 | 0 |
| 43 | David Gilliland | 24 | -366 | 1 | 0 | 0 | 0 | 0 |
| 44 | Reed Sorenson | 19 | -371 | 5 | 0 | 0 | 0 | 1 |
| 45 | Robert Richardson | 3 | -387 | 1 | 0 | 0 | 0 | 1 |
| 46 | Ty Dillon | 0 | -390 | 5 | 0 | 0 | 0 | 0 |
| 47 | Joey Gase | 0 | -390 | 3 | 0 | 0 | 0 | 0 |
| 48 | Ryan Ellis | 0 | -390 | 1 | 0 | 0 | 0 | 0 |