Le Brocq wins shortened Barbagallo DVS opener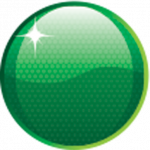 Jack Le Brocq claimed victory in the Dunlop Series opener at Barbagallo Raceway which was shortened after a heavy rain shower hit the circuit in the final laps.
The Prodrive Racing Australia driver followed polesitter Andrew Jones in the opening laps before making a move on the Brad Jones Racing driver on lap six.
Jones immediately fought back to regain the position before Le Brocq made the move stick on the following lap.
Once in front, Le Brocq quickly opened up a healthy lead as Jones slipped back towards Shae Davies in third.
While Le Brocq seemed on course for a comfortable win, the heavens opened on lap 21 of the scheduled 28 lap encounter.
With track conditions rapidly deteriorating, officials deployed the Safety Car before suspending the race.
Officials elected not to restart the heat which allowed Le Brocq to take the win in the Prodrive Falcon FG X from Jones.
Series leader Garry Jacobson secured the final place on the podium in third after passing Davies, who ran wide at Turn 1 on lap 15.
Eggleston Motorsport's Paul Dumbrell climbed through from ninth in the early stages to eventually end up fourth at the flag.
Rookie Anton De Pasquale drove a solid race to finish sixth as Davies slid from running third to fifth at the finish.
Brad Jones Racing's Macauley Jones, Todd Hazelwood, Josh Kean and James Golding rounded out the top 10.
The Dunlop Series will be back in action on Sunday for Race 2 at 1000 local time.
Result: Dunlop Series Race 1, Perth 
| | | | | | |
| --- | --- | --- | --- | --- | --- |
| 1 | GoGetta Racing | Jack Le Brocq | Ford Falcon FG/X | 22 | 21:48.1465 |
| 2 | Alliance Truck Parts Racing | Andrew Jones | Holden Commodore VF | 22 | 21:53.5281 |
| 3 | Challenger Valve Racing | Garry Jacobson | Ford Falcon FG/X | 22 | 21:53.8620 |
| 4 | Eggleston Motorsport | Paul Dumbrell | Holden Commodore VE2 | 22 | 21:54.4112 |
| 5 | DavBridge Constructions /MWM | Shae Davies | Ford Falcon FG | 22 | 21:57.2555 |
| 6 | Paul Morris Motrosports | Anton de Pasquale | Ford Falcon FG | 22 | 21:57.2004 |
| 7 | PAYCE | Macauley Jones | Holden Commodore VF | 22 | 21:57.9301 |
| 8 | iseek Communication / MSR | Todd Hazelwood | Holden Commodore VF | 22 | 21:58.1748 |
| 9 | Wynn's Racing | Josh Kean | Holden Commodore VF | 22 | 21:59.8803 |
| 10 | Wilson Security PAYCE GRM | James Golding | Holden Commodore VF | 22 | 22:00.9549 |
| 11 | Eggleston Motorsport | Taz Douglas | Holden Commodore VE2 | 22 | 22:02.5261 |
| 12 | Kostecki Brothers Racing | Kurt Kostecki | Holden Commodore VF | 22 | 22:04.4061 |
| 13 | Wilson Security PAYCE GRM | Richard Muscat | Holden Commodore VF | 22 | 22:08.6771 |
| 14 | Middy's Data & Electrical /MWM | Bryce Fullwood | Ford Falcon FG | 22 | 22:12.1218 |
| 15 | Castrol Racing/LD Motorsport | Alex Rullo | Holden Commodore VF | 22 | 22:12.6436 |
| 16 | Auto One / MSR | Adam Marjoram | Ford Falcon FG | 22 | 22:26.9234 |
| 17 | Dragon Motor Racing | Chelsea Angelo | Holden Commodore VE2 | 22 | 22:31.8879 |
| 18 | Kostecki Brothers Racing | Jake Kostecki | Holden Commodore VF | 22 | 22:35.5751 |
| 19 | S&J Automotive | Dan Day | Ford Falcon FG | 22 | 22:39.4931 |
| 20 | Eggleston Motorsport | Liam McAdam | Holden Commodore VE2 | 22 | 22:40.3050 |
| 21 | Team Caltex | Renee Gracie | Ford Falcon FG | 22 | 22:43.7680 |
| 22 | Kilar Towing Equipment / STR | Mathew Palmer | Ford Falcon FG | 22 | 22:48.3028 |
| 23 | Cavalier Homes | Matthew Chahda | Ford Falcon FG | 22 | 22:54.0611 |
| 24 | Lubrixmax | Garry Hill | Ford Falcon FG | 22 | 23:11.0914 |