Truex Jr. scores Kansas pole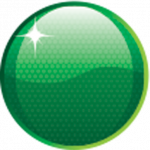 Martin Truex Jr. backed-up his practice pace to score pole for the GoBowling 400 at Kansas Speedway.
Truex powered his Toyota to a pole-winning lap of 307.258km/h (190.921mph) in the third and final round of qualifying.
The pole position was Truex's first of the season, his first at the 1.5-mile Kansas City track and the eighth of his Sprint Cup career. He led a 1-2-3 sweep of drivers affiliated with Joe Gibbs Racing.
"We've had speed here this weekend for sure and feel pretty good about this car in race trim as too," said Truex Jr.
"We feel like we made some mistakes throughout qualifying and it took us a while to figure out this three round deal. Things have really been going well for us and clicking well. I love this race track. We've really been able to perform well here."
Matt Kenseth will start alongside Truex Jr., while Denny Hamlin and Kurt Busch (Chevrolet) and last week's Talladega winner Brad Keselowski completed the top-5.
The big surprise was Kevin Harvick, a three-time pole winner at Kansas, who was only fast enough for 26th.
QUALIFYING: GoBowling 400 – Kansas Speedway 
 

| POS. | CAR # | DRIVER | MAKE | SPONSOR | MPH | BEST TIME | BEHIND |
| --- | --- | --- | --- | --- | --- | --- | --- |
| 1 | 78 | Martin Truex Jr | | Bass Pro Shops/Tracker Boats | 190.921 | 28.284 | Leader |
| 2 | 20 | Matt Kenseth | | Dollar General | 190.564 | 28.337 | –0.053 |
| 3 | 11 | Denny Hamlin | | FedEx Freight | 190.402 | 28.361 | –0.077 |
| 4 | 41 | Kurt Busch | | Haas Automation / Monster Energy Chevrolet SS | 190.134 | 28.401 | –0.117 |
| 5 | 2 | Brad Keselowski | | Alliance Truck Parts | 189.907 | 28.435 | –0.151 |
| 6 | 18 | Kyle Busch | | M&M's Red Nose | 189.873 | 28.440 | –0.156 |
| 7 | 21 | Ryan Blaney | | Motorcraft / Quick Lane Tire + Auto Center | 189.673 | 28.470 | –0.186 |
| 8 | 31 | Ryan Newman | | Grainger | 189.553 | 28.488 | –0.204 |
| 9 | 17 | Ricky Stenhouse Jr | | Zest Ford Fusion | 189.261 | 28.532 | –0.248 |
| 10 | 6 | Trevor Bayne | | Advocare Ford Fusion | 188.627 | 28.628 | –0.344 |
| 11 | 27 | Paul Menard | | Nibco / Menards | 188.114 | 28.706 | –0.422 |
| 12 | 19 | Carl Edwards | | Stanley | 187.957 | 28.730 | –0.446 |
| 13 | 24 | Chase Elliott | | NAPA Auto Parts | 189.003 | 28.571 | –0.287 |
| 14 | 22 | Joey Logano | | AAA | 188.983 | 28.574 | –0.290 |
| 15 | 48 | Jimmie Johnson | | Lowe's | 188.719 | 28.614 | –0.330 |
| 16 | 14 | Tony Stewart | | Mobil 1 Chevrolet SS | 188.587 | 28.634 | –0.350 |
| 17 | 3 | Austin Dillon | | American Ethanol | 188.567 | 28.637 | –0.353 |
| 18 | 42 | Kyle Larson | | Glad to Give | 188.541 | 28.641 | –0.357 |
| 19 | 43 | Aric Almirola | | Smithfield | 188.390 | 28.664 | –0.380 |
| 20 | 16 | Greg Biffle | | Ford EcoBoost Ford Fusion | 188.055 | 28.715 | –0.431 |
| 21 | 1 | Jamie McMurray | | McDonald's | 187.898 | 28.739 | –0.455 |
| 22 | 88 | Dale Earnhardt Jr | | Axalta | 187.013 | 28.875 | –0.591 |
| 23 | 10 | Danica Patrick | | Nature's Bakery Chevrolet SS | 186.812 | 28.906 | –0.622 |
| 24 | 83 | Matt DiBenedetto | | Cosmo Motors | 186.503 | 28.954 | –0.670 |
| 25 | 34 | Chris Buescher | | Dockside Logistics | 187.428 | 28.811 | –0.527 |
| 26 | 4 | Kevin Harvick | | Jimmy John's Chevrolet SS | 187.156 | 28.853 | –0.569 |
| 27 | 5 | Kasey Kahne | | Farmers Insurance | 187.149 | 28.854 | –0.570 |
| 28 | 44 | Brian Scott | | GoBowling.com | 187.071 | 28.866 | –0.582 |
| 29 | 47 | AJ Allmendinger | | Dillons / Glad to Give | 186.690 | 28.925 | –0.641 |
| 30 | 95 | Michael McDowell | | WRL General Contractors | 186.677 | 28.927 | –0.643 |
| 31 | 13 | Casey Mears | | GEICO | 186.638 | 28.933 | –0.649 |
| 32 | 7 | Regan Smith | | APC Chevrolet | 186.387 | 28.972 | –0.688 |
| 33 | 15 | Clint Bowyer | | 5-Hour Energy | 186.290 | 28.987 | –0.703 |
| 34 | 23 | David Ragan | | Dr. Pepper | 185.491 | 29.112 | –0.828 |
| 35 | 38 | Landon Cassill | | MDS Transport | 184.938 | 29.199 | –0.915 |
| 36 | 30 | Josh Wise | | Curtis Key Plumbing | 183.555 | 29.419 | –1.135 |
| 37 | 98 | Cole Whitt | | Tweaker Energy Shot Chevrolet | 183.038 | 29.502 | –1.218 |
| 38 | 32 | Joey Gase | | DieselSales.com / Spark Energy | 181.953 | 29.678 | –1.394 |
| 39 | 46 | Michael Annett | | Allstate Peterbilt Group | 178.436 | 30.263 | –1.979 |
| 40 | 55 | Reed Sorenson | | TBA | 177.480 | 30.426 | –2.142 |