Vettel receives five place grid drop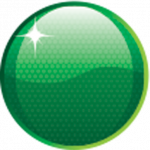 Sebastian Vettel has been hit with a five place grid penalty following a gearbox change after Friday practice for this weekend's Russian Grand Prix.
Ferrari elected to fit a new gearbox to Vettel's car amid concerns that it was damaged in the opening lap clash with Kimi Raikkonen at the Chinese Grand Prix.
The penalty comes as an added blow for the four-time world champion after suffering an electrical fault in Practice 2 which saw him miss an hour of running.
Despite missing the majority of the session, the German ended Friday practice second fastest behind pacesetter Lewis Hamilton.
"Looks like we had an electric problem, but I am sure we can fix it," said Vettel.
"Still, it is a shame, because now we are lacking some laps, especially in the long runs on race trims, which would have allowed us to see how competitive we are.
"But Kimi (Raikkonen) did the homework for the team, so it is not too bad.
"Also, here in Russia we know roughly what to expect. I think we can still learn a lot from what other people did."
Qualifying is scheduled to begin at 2200 AEST.